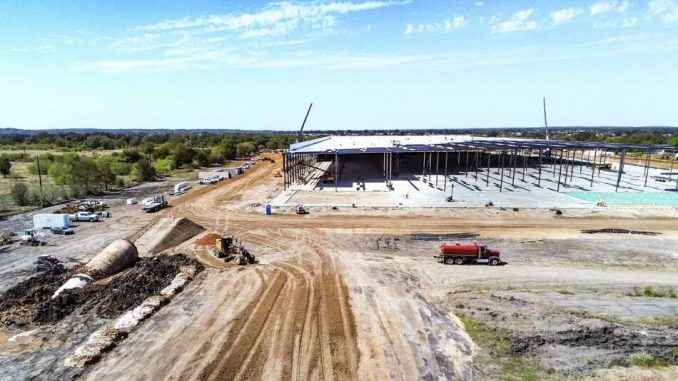 SpaceX started construction on a half-million-square-foot building on a rural property in Bastrop County, Texas.
Via the San Antonio Express-News, the new building is across the road from the Boring Company and is 15-minutes outside of downtown Bastrop.
The Texas Department of Licencing and Regulation paperwork states that the facility will cost around 43 million dollars and is listed as a shell building.
No one is precisely sure what SpaceX plans to do with the building, but the building has been referred to as "Project Echo".
Some believe that as the building is across from the Boring Company, it has something to do with the Hyperloop or tunnelling.
While others think it may be just a research and development space near one of Elon Musk's other companies.
Elon Musk visited the site last month, which saw Prufrock II debut its tunnelling abilities near the site.
The next generation of tunnelling machines from the Boring Company can tunnel at a speed of one mile per week, six times faster than the current generation.
According to the development order, the building should wrap up construction around March.
Maybe by then, we will know what SpaceX has in mind for the mystery building near Bastrop, which could house Project Echo.