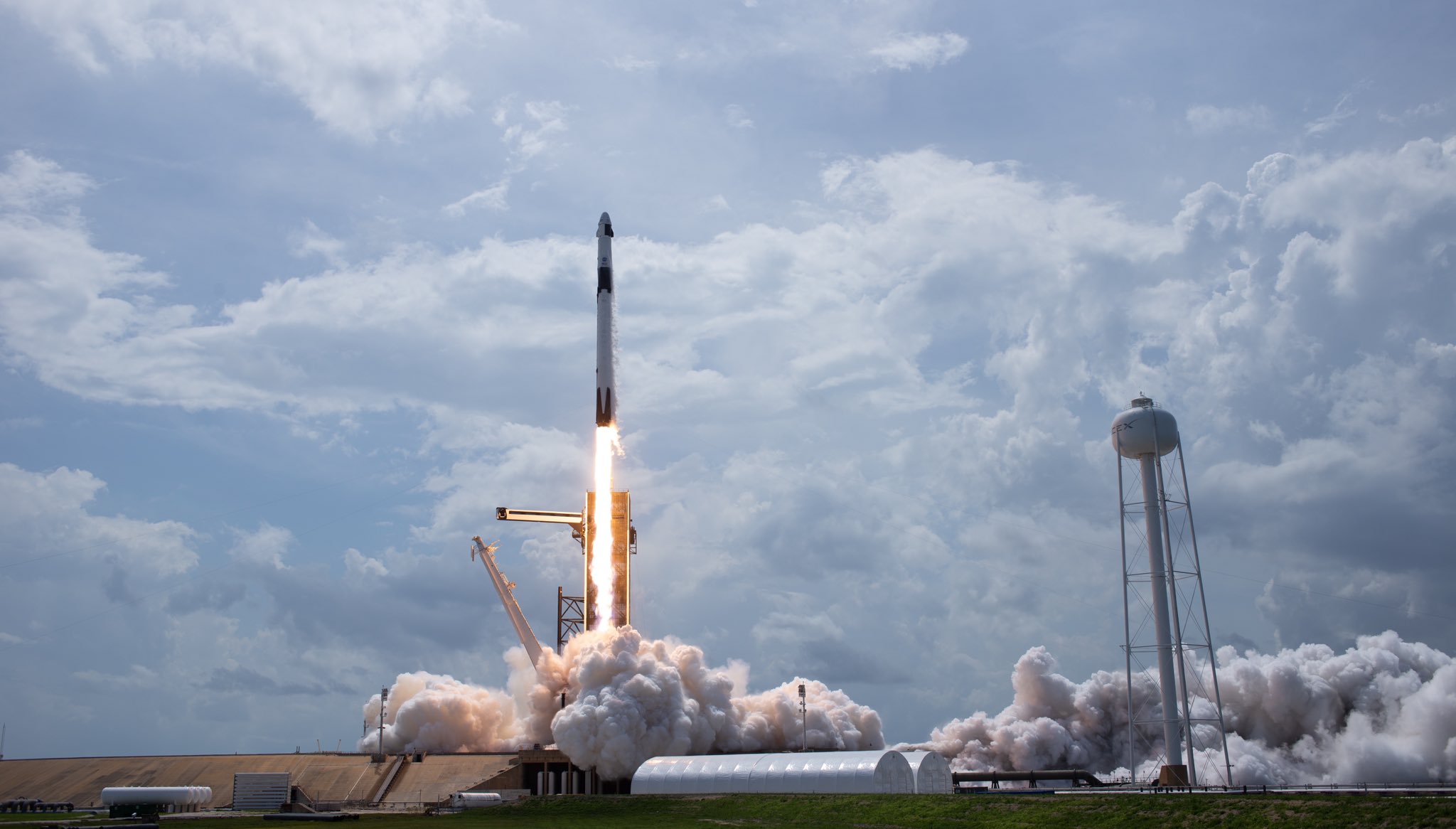 The second time's a charm for SpaceX, as Elon Musk's aerospace company, SpaceX, successfully launched astronauts Bob Behnken and Doug Hurley on Saturday.
After a scrubbed launch on Wednesday due to bad weather, the second attempt yesterday was a resounding success, and marked the first manned rocket launch from US soil since the last shuttle mission in 2011.
It's not the first time Bob and Doug have rocketed into space, but the first time they, or anyone, has ridden aboard the Crew Dragon capsule, which they later named "Endeavour" after lifting off from NASA's Kennedy Space Center Saturday.
After successfully reaching orbit, the two astronauts have been sitting back as the Crew Dragon will automatically manoeuvre itself to dock with the International Space Station (ISS) later this morning.
The Crew Dragon is fully automated, and designed to automatically dock with the ISS. But if you want to take a shot at docking the Crew Dragon yourself, you can try out this simulator which has the exact same controls available to Bob and Doug aboard the real Crew Dragon.
This is just the beginning of the mission, and it won't be a full success until the two astronauts are back safely on the ground. There is no set date for their return, but it is expected to be sometime in the next 6 to 16 weeks.
Here's a full video of the launch.
Featured image via Jim Bridenstine