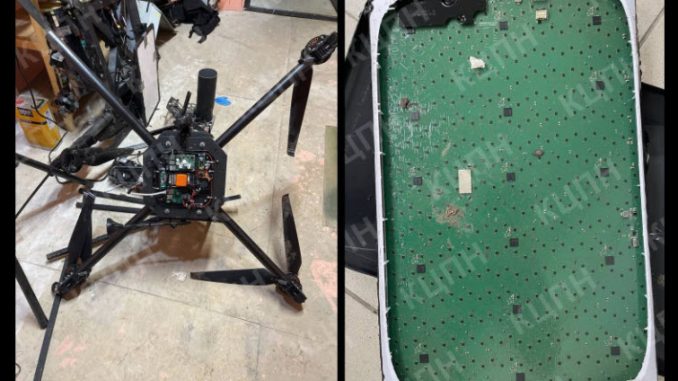 With many Western nations backing Ukraine, the besieged nation has been able to mount a vigorous defense of its territory against Russian invasion. However, per reporting by PC Mag, Ukraine may be getting more specialized help from Starlink systems being installed on its drones.
This revelation was made by the pro-Russian paramilitary group KCPN which posted photos of what appeared to be a drone of Ukrainian origin. When the group studied how the unmanned drone communicated with its handlers, it discovered Starlink equipment shoehorned into it.
The pictures show a Starlink dish that allows it to connect to SpaceX's internet satellites in earth orbit. KCPN says the dish is a flat high-performance variant that SpaceX released in December. The higher-spec hardware allows a more consistent broadband connection.
However, what is not clear is how long the drone can power the dish. But we won't put anything past the ingenuity of the Ukrainian army. It is obvious the engineers reduced the weight by stripping off the plastic back cover. Similarly, KCPN has not stated the purpose of the drone.
KCPN admitted the Starlink connection allows the drone to communicate with its command center as long as there is an open sky.
Ukraine has put the Starlink dishes it got from SpaceX and other countries to multiple uses in its war effort. They have helped the civilian population to remain connected even when infrastructure was deliberately targeted by Russia.
Meanwhile, Russia has made subtle threats to attack SpaceX's Starlink system. However, that is yet to materialize.