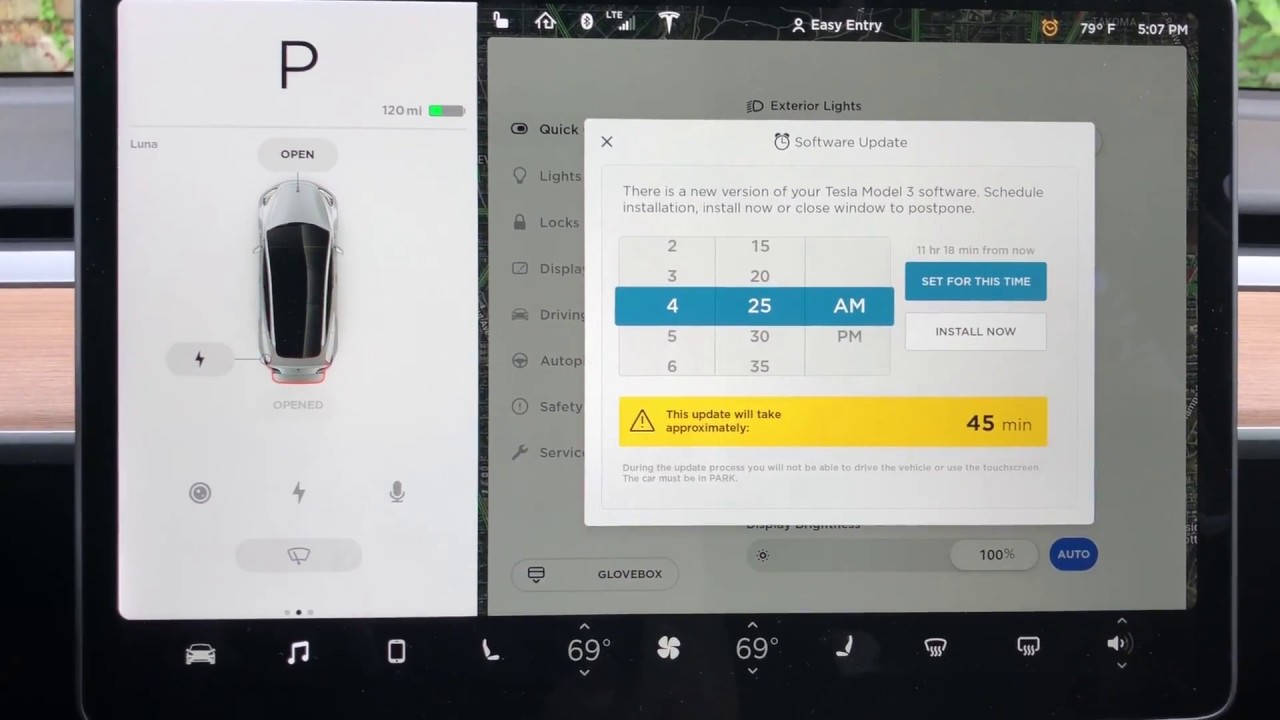 Tesla has started to deploy its 2020.32 and 2020.32.1 software updates and included with it some nice safety and comfort improvements.
Air Suspension Improvements
This new feature is just for the Model S and Model X equipped with adaptive air suspension. With the update you can now see a real-time visualization of your suspension setup, and see how it changes as you drive.
There is also a new Advanced setting that allows you to set custom levels of ride handling and comfort. Some settings like adjusting ride height to high are only temporary and will reset after a short distance unless the "Keep" button is selected.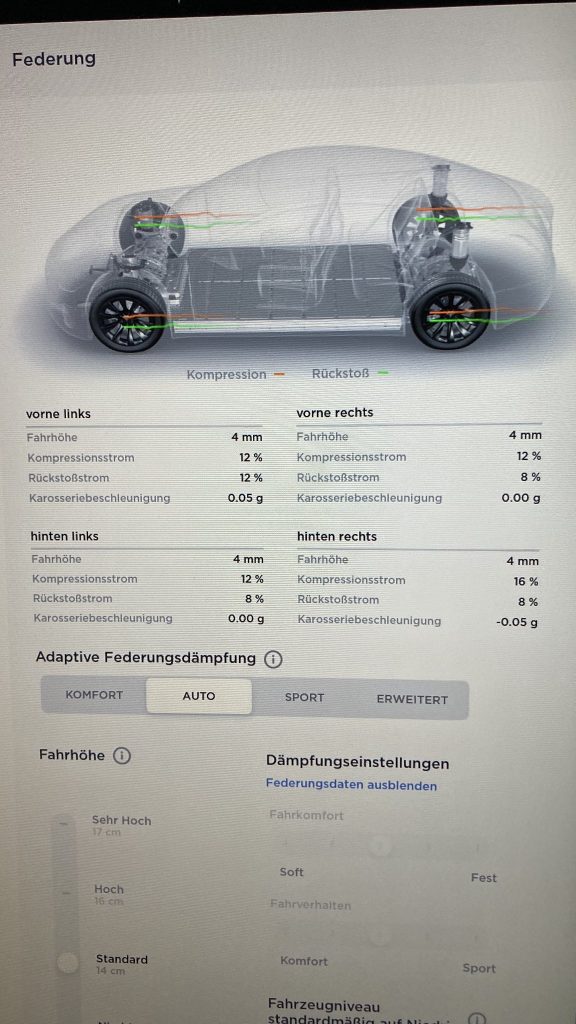 Dynamic Brake Lights
First introduced for European Tesla vehicles in 2019, dynamic brake lights will now be available for all models in North America. If you have to forcefully press the brake pedal when travelling over 50km/h, your brake lights will begin to flash rapidly to warn vehicles behind you that you are slowing down quickly.
If you end up coming to a complete stop, your hazard lights will activate, to again warn motorists behind you. The hazard lights will remain on until you press the accelerator or manually turn them off.
Car Left Open Notifications
If you happen to be on the forgetful side and frequently leave your car door open, you will appreciate this new feature.
If either your trunk, frunk, or any doors are detected as open 10 minutes after you have left the car, a notification will be sent to your mobile device. If everything is locked but a window is left open, a notification will also be sent.
Close Windows on Lock
This convenience update will automatically close your windows when the car is locked. 
Tesla Powerwall Coordination
For those lucky owners with Tesla Powerwalls, your car can now better coordinate with the Powerwall for enhanced charging during a power outage.
With the update, the Powerwall will monitor the load required and ensure your home is always powered by slowing or stopping the charging of your car.
It does so thanks to a new threshold setting in the mobile app that can be adjusted based on your energy needs.
Notifications History
In 2020.16, Tesla updated the user interface to show a history of your in-car notifications, but could only be accessed if you had an existing notification to look at. Now you can access the history through a new option in the menu.
The notification icon now shows a brief history with date and time of previous warnings/notifications. Did this come with 2020.16 @greentheonly? pic.twitter.com/SyuwIWE2zK

— Drive Tesla 🇨🇦 (@DriveTeslaca) June 1, 2020
Check out the release notes below (images via Twitter).