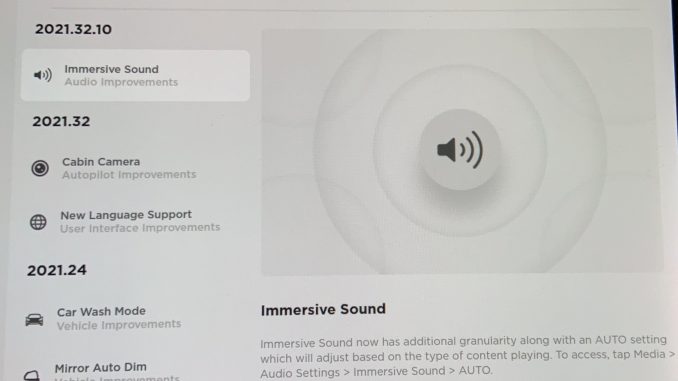 Tesla performed a big push of the new 2021.32.10 software update today after a small initial roll out on refresh Model S vehicles last week.
While the release notes only specify audio updates to the Immersive Sound (and Sirius XM for Model S), the update also included another feature that you might not notice unless you know which software version you were previously on.
When reviewing the release notes within your vehicle, it automatically defaults to the version you just received. In today's case it was 2021.32.10. However, the list of release notes accessed through the software menu shows the previous versions as well.
It is here where you can see the download also included 2021.32. Within that version is an update to the Cabin Camera in which it is now being used to monitor driver attention when Autopilot is engaged (h/t: @kkvr2823).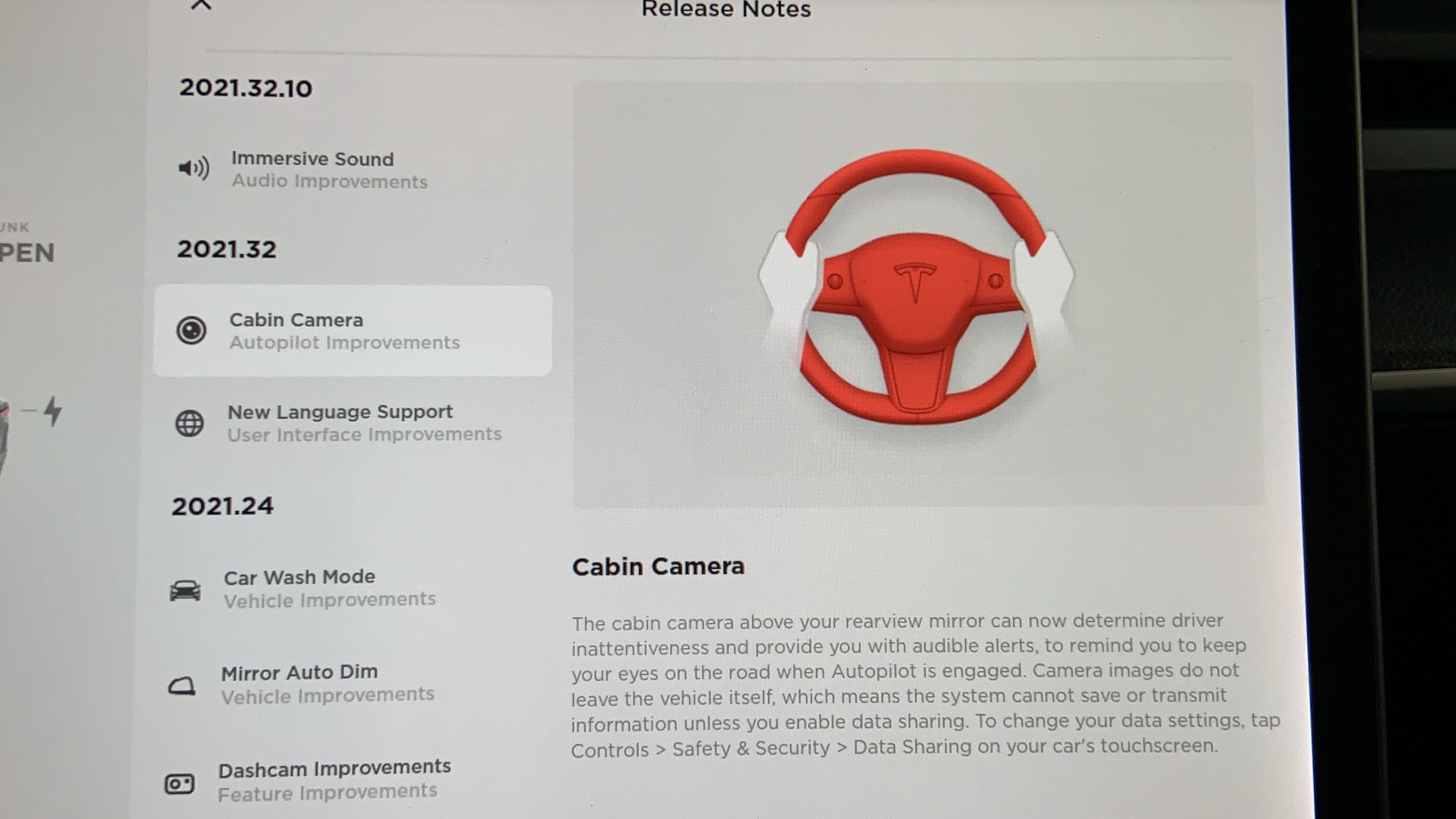 The activation of the cabin camera is a further expansion of the feature that Tesla first deployed it in Pure Vision cars back in May.
Immersive Sound Improvements
The only new feature included in today's 2021.32.10 update is improvements to Immersive Sound. According to the release notes the feature now has "additional granularity along with an "AUTO" setting. When this 'AUTO' setting is activated, the car will adjust the levels based on the type of music playing.
To control the various levels, there is the Immersive Sound slider in the audio settings menu. On partial-premium interior cars (Standard Range and Standard Range Plus Model 3), there are three options of Off, Low, Standard.
On premium interior cars that have the added subwoofer and extra speakers, there are five levels from Off to High.
Both versions now have an 'AUTO' button added.
Let us know in the comments below if you also received the driver monitoring in today's update.