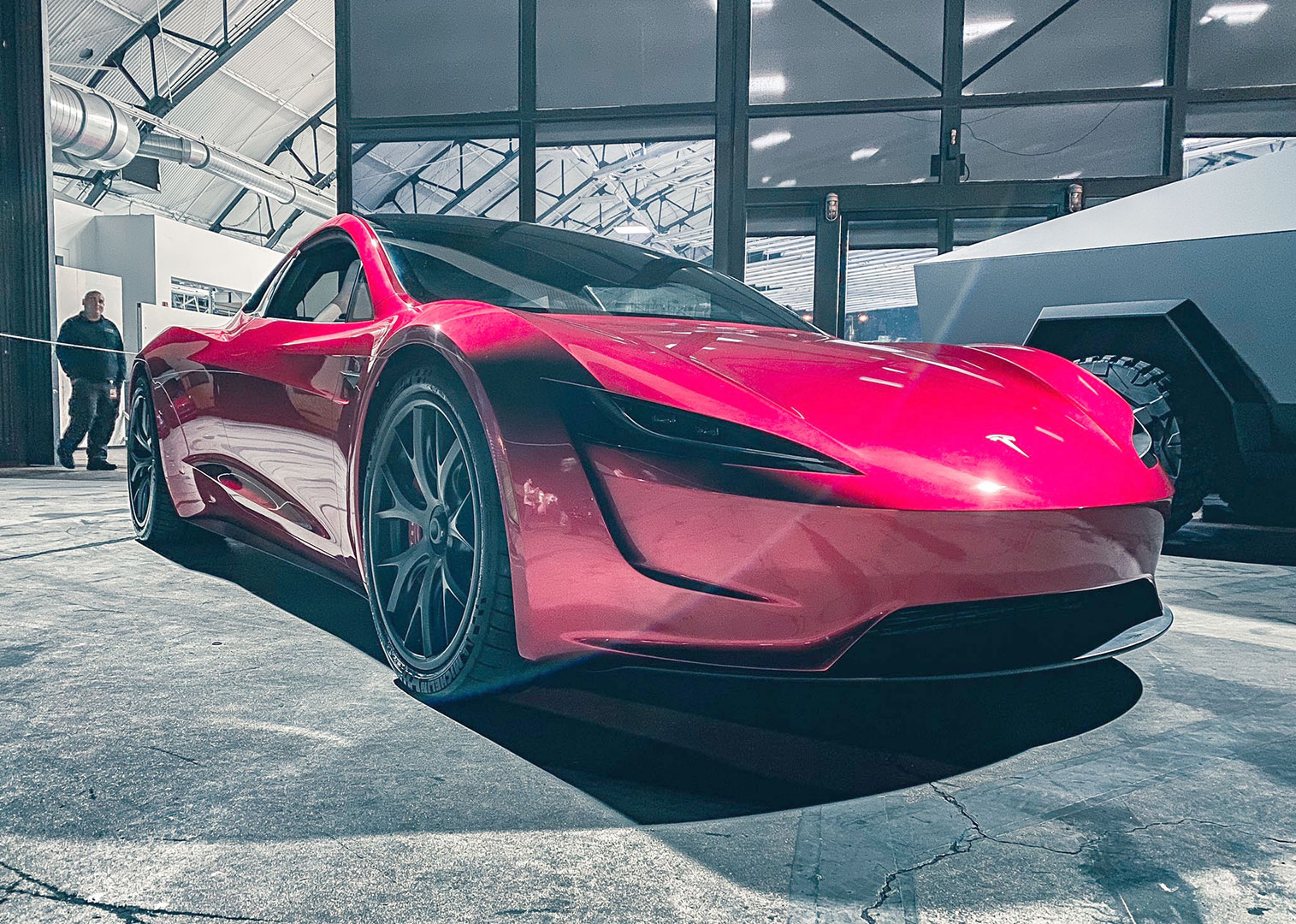 When Tesla first unveiled the next-gen Roadster in 2017, it had some eye-popping specs. With hypercar performance specs like a 0-60mph time of 1.9 seconds coupled with a range of over 600 miles (1,000km), everyone was eagerly awaiting its targeted 2020 delivery date.
During the company's Q4 2020 earnings call this week, the refreshed Model S and Model X stole the show with the Roadster not even getting a mention. Now CEO Elon Musk has confirmed on Twitter production of the Roadster 2.0 has been delayed until next year.
Finishing engineering this year, production starts next year. Aiming to have release candidate design drivable late summer. Tri-motor drive system & advanced battery work were important precursors.

— Elon Musk (@elonmusk) January 28, 2021
Given the Roadster's higher price point compared to the Plaid+ Model S, which is already infringing on the Roadster's specs, Tesla is going to have to give it something really special to set it apart. Responding to a Ryan McCaffrey from the Ride The Lightning Podcast, Musk said the Roadster will be 'part rocket', likely hinting at the SpaceX thruster package the CEO has teased previously.
New Roadster is part rocket

— Elon Musk (@elonmusk) January 28, 2021
If you want to place an order for a Founders Series Tesla Roadster, be prepared to part with $322,000 CAD. Or if you're one of the lucky owners who earned 110 referrals a few years ago, you could get two of them for free.
Here are a few photos of the Roadster on display at Battery Day last year.