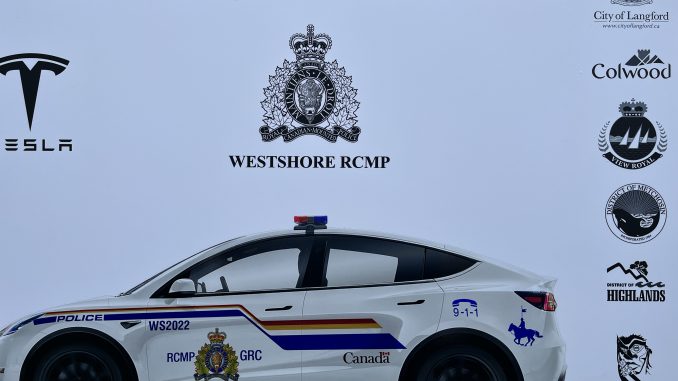 The Westshore RCMP announced that they have ordered a Tesla Model Y and Ford Mustang Mach-E for their police vehicle fleet.
The announcement came during a groundbreaking event for a new Tesla Service Centre in Langford, British Columbia.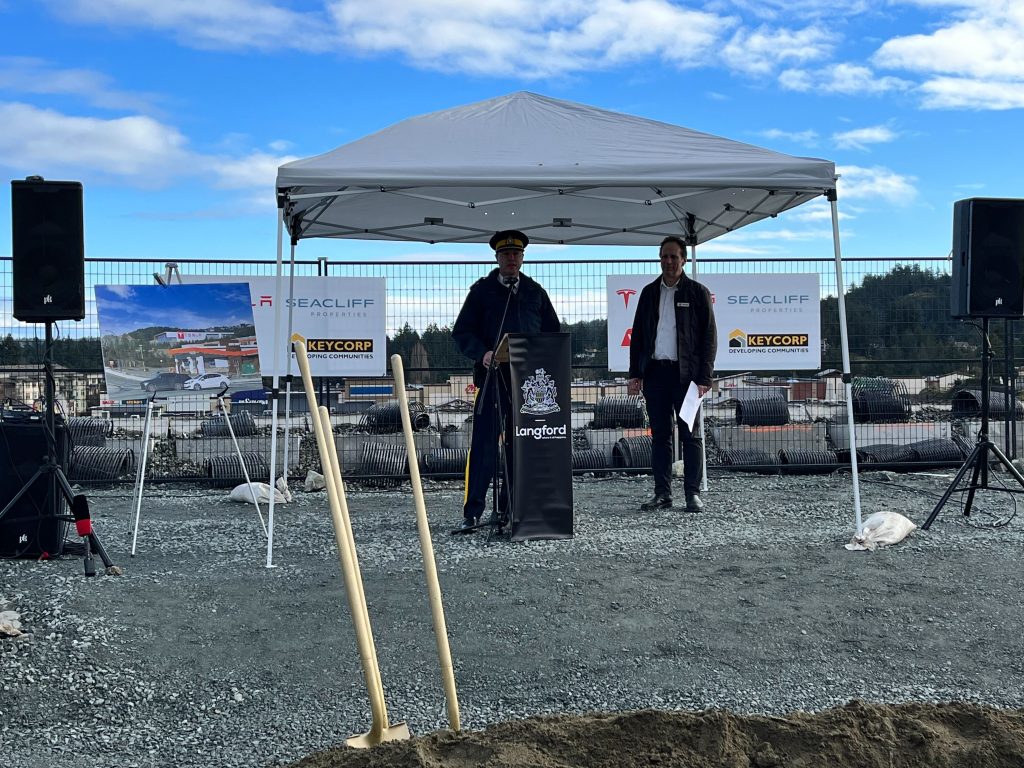 Westshore RCMP handles policing in the Towns of Langford, Colwood, View Royal and the surrounding communities and first nations outside of Victoria, BC.
The vehicle mock-up includes RCMP detailing and a light bar.
The detachment expects the Model Y to arrive in two to three months. The Model Y is currently being retrofitted for police duty in Ottawa, where they will also be testing a second Model Y later this year.
To prepare for its arrival, the detachment is currently installing EV chargers on-site.
This marks the first time the RCMP will use a Tesla or a Mustang Mach-E in an active policing role.
The purchase of the Model Y will be a trial for the RCMP as a whole. The RCMP currently has a fleet of over 10,000 vehicles across the country, so if the Tesla is successful in its trial it could lead to a much larger order.
Earlier last month, the Bridgewater Police in Bridgewater, Nova Scotia, became the first police department in Canada to add a Tesla to its police car fleet.
The Bridgewater Police expect the Tesla Model 3 to arrive in April and enter into service sometime after delivery.
While, the Repentigny Police Department in Quebec added a Mach-E to their fleet on a six month trial.
Ford Mach-E may have passed Michigan State Police Testing, but it didn't do very well