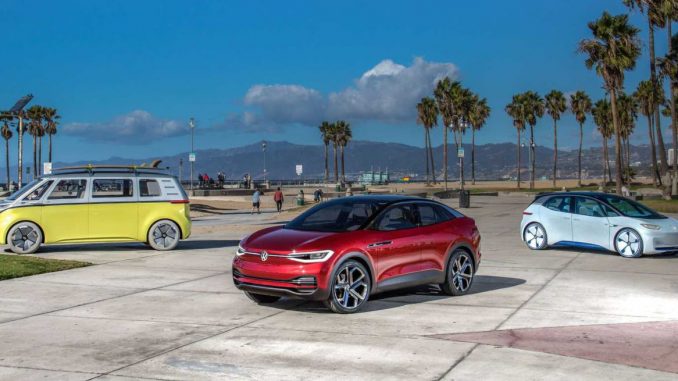 After experiencing major software issues that forced the delay of the ID.3 electric vehicle (EV), Volkswagen group has announced it is shifting its funding priorities over the next five years.
As part of the automaker's latest five-year investment plan, which is worth €150 billion, VW will significantly increase its spending in software development, while keeping its budget for electric mobility relatively the same.
When combined, VW's investment in battery-powered vehicles, autonomous driving and software will make up half of the automaker's budget though 2025, rising to about €73 billion.
It will also increase the amount of software developed in-house to 60% by 2025, up from its current 10%. (via Automotive News Europe)
VW CEO Herbert Diess, who recently met with Tesla CEO Elon Musk to show off the ID.3 and ID.4 EVs, said the changes were made to not fall further behind the US automaker.
"Yes, it is going to be a race with Tesla," said Diess.
The company also announced by that 2030 it will launch about 70 all-electric vehicle, with 20 of them already in production. Next to be released is the ID.4, which is scheduled to arrive in the US early next year, and Canada by mid-2021. The electric SUV was recently spotted road testing in Toronto in preparation for its launch.