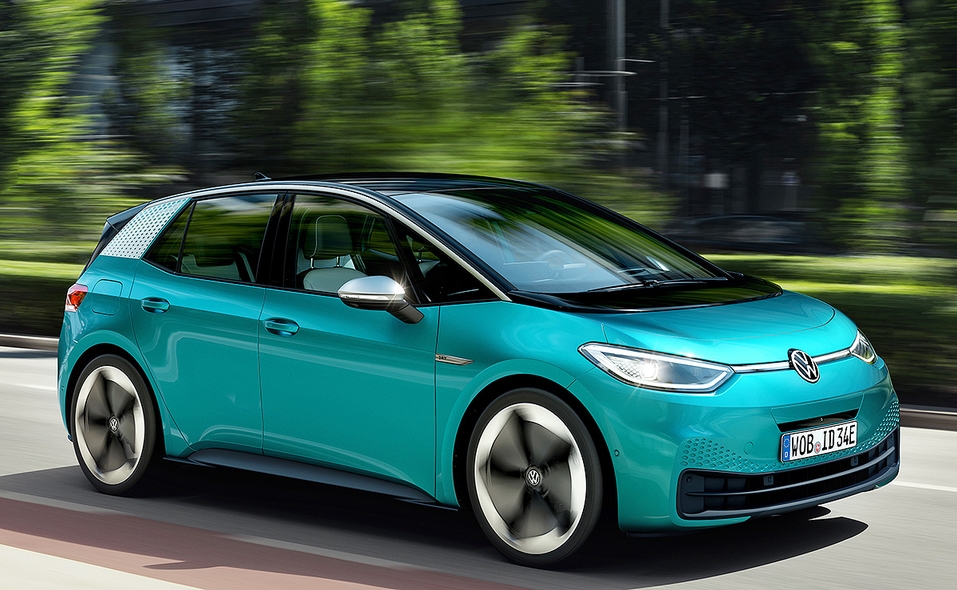 To say the road hasn't been smooth for Volkswagen and their upcoming ID.3 electric vehicle (EV) would be a bit of an understatement. But based on a statement by VW Sales Director Jürgen Stackmann, the compact EV may still deliver on schedule.
Stackmann took to Twitter last month to assure buyers the ID.3 was still on track for a summer release.
Now he has returned to announce via Twitter the first reservation holders will be able to order their cars beginning in mid-June.
Sweet, sweet anticipation is coming to an end! Our ID.3 1st pre-bookers can order their car from 17th June, 2020❗️
You will be contacted by your dealer shortly!
Thanks for your patience!#emobility #VWID3 #VWID @volkswagen pic.twitter.com/9lvyI9hUaR

— Jürgen Stackmann (@jstackmann) May 5, 2020
The ID.3 (ID stands for Intelligent Design) was first released for pre-orders in May 2019, and quickly sold out of the 30,000 special First Edition run of the car.
Waiting lists have grown to more than 20,000 names long, as the attractive price of just $43,000 CAD and the impressive range of 420km (261 miles) has garnered a lot of attention.
Unfortunately VW ran into some big software issues for the EV, with some believing the problems were so bad it could have delayed the release by up to one year.