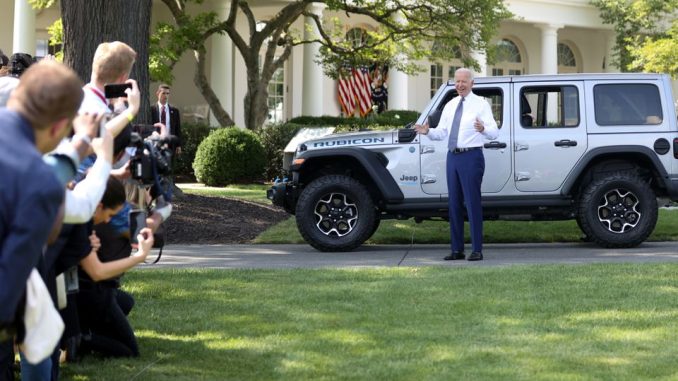 The US Government will end gas-powered vehicle purchases for the Government fleet by 2035 to lower emissions from the country.
The Biden Administration announced the policy after the President signed an executive order.
The US Government owns roughly 650,000 vehicles in its fleet and purchases around 50,000 cars per year. The order will ensure that all light-duty vehicles acquired by the government will be emission-free by 2027, reports Reuters.
Under the plan, the Government fleet would reduce emissions by 65% by 2030. The end goal is to have the entire fleet be net-zero by 2050.
However, the new policy does allow for exceptions for military and space vehicles.
As of 2020, only 0.5% of the US Government fleet was EV. While in the same year, the government spent $4.2 billion on vehicle costs and $730 million on fuel.
Although this is a good move, many in the EV and environmental circles are disappointed in the plan. Biden has long been cautious when it comes to forcing EV adoption.
For instance, Biden did not endorse California's plan to end the sale of light-duty gas-powered vehicles by 2035.
In addition, he launched a non-binding program to make half of all new US vehicles electric by 2030. The 50% plan does have the support of US and foreign automakers but will require billions in government funding to be achievable.