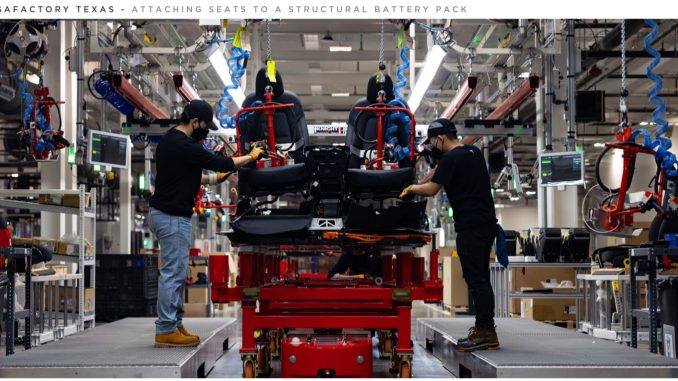 Tesla has updated their health coverage to include travel costs for employees seeking out-of-state abortions.
The move comes as several states have tightened restrictions on access to safe abortions.
In fact, Tesla is not alone and is joining the ranks of several major companies that have introduced similar policy changes.
The change was highlighted in Tesla's 2021 Impact Report. The report noted that Tesla expanded their Safety New program last year to include: (via NBC)
travel and lodging support for those who may need to seek healthcare services that are unavailable in their home state.
The move is interesting, especially considering Tesla moved to Austin, Texas, last year.
Texas recently passed a law banning abortion at roughly six weeks of pregnancy. As well, Texas legislators are taking aim at employers.
Texas State Representative Briscoe Cain is considering proposing legislation that would bar local governments in Texas from doing business with any company that provides travel benefits for employees seeking abortions. Cain has not tabled the legislation yet.
If this legislation does come to light and pass, it will be interesting to see how Tesla and other major corporations operating in Texas respond.
Tesla nor Musk commented on the policy change or the proposed legislation in the Texas legislature.