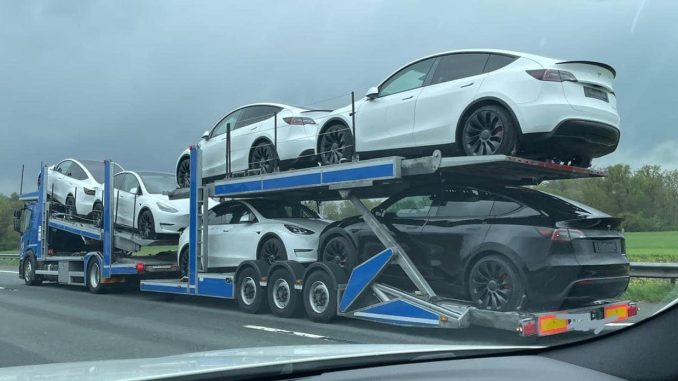 A little over one month after starting production and deliveries with black Model Y Performance cars, Giga Berlin has started shipping out cars painted in white.
Multiple white Model Y Performance SUVs were spotted leaving the factory this week on the back of a car carrier.
According to Markus Schutti, who shared the photograph on Facebook, the carrier was on the A8 highway heading towards Austria.
Schutti noted there was also a second truck with more white Model Ys, but only shared the photo below.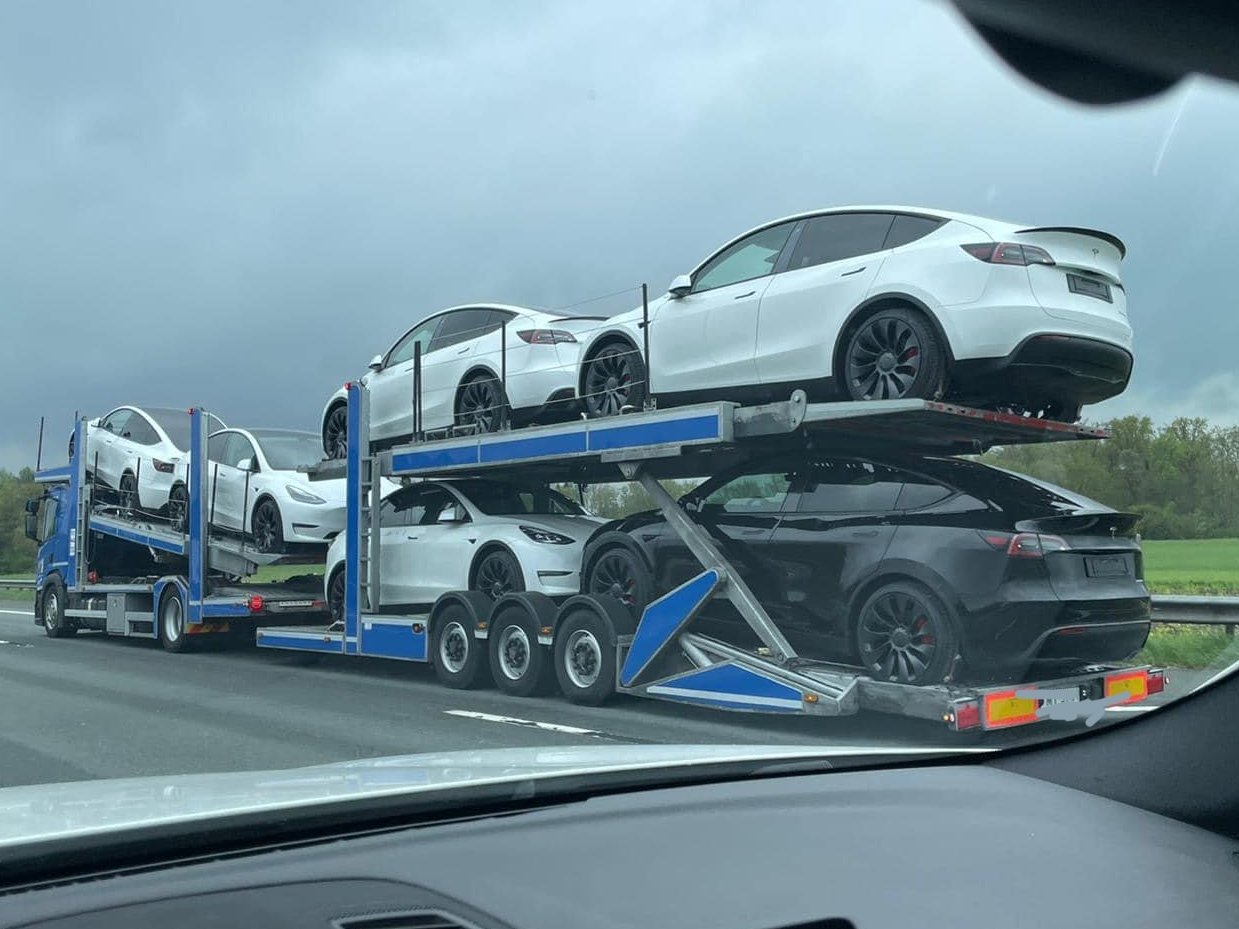 There were a few other sighting of white Model Ys leaving the factory this week. Wieland Wenzel (@WenzelWieland) shared this photo on Twitter of another car carrier with 5 more white Model Ys on the A9 highway, without specifying in which direction it was travelling.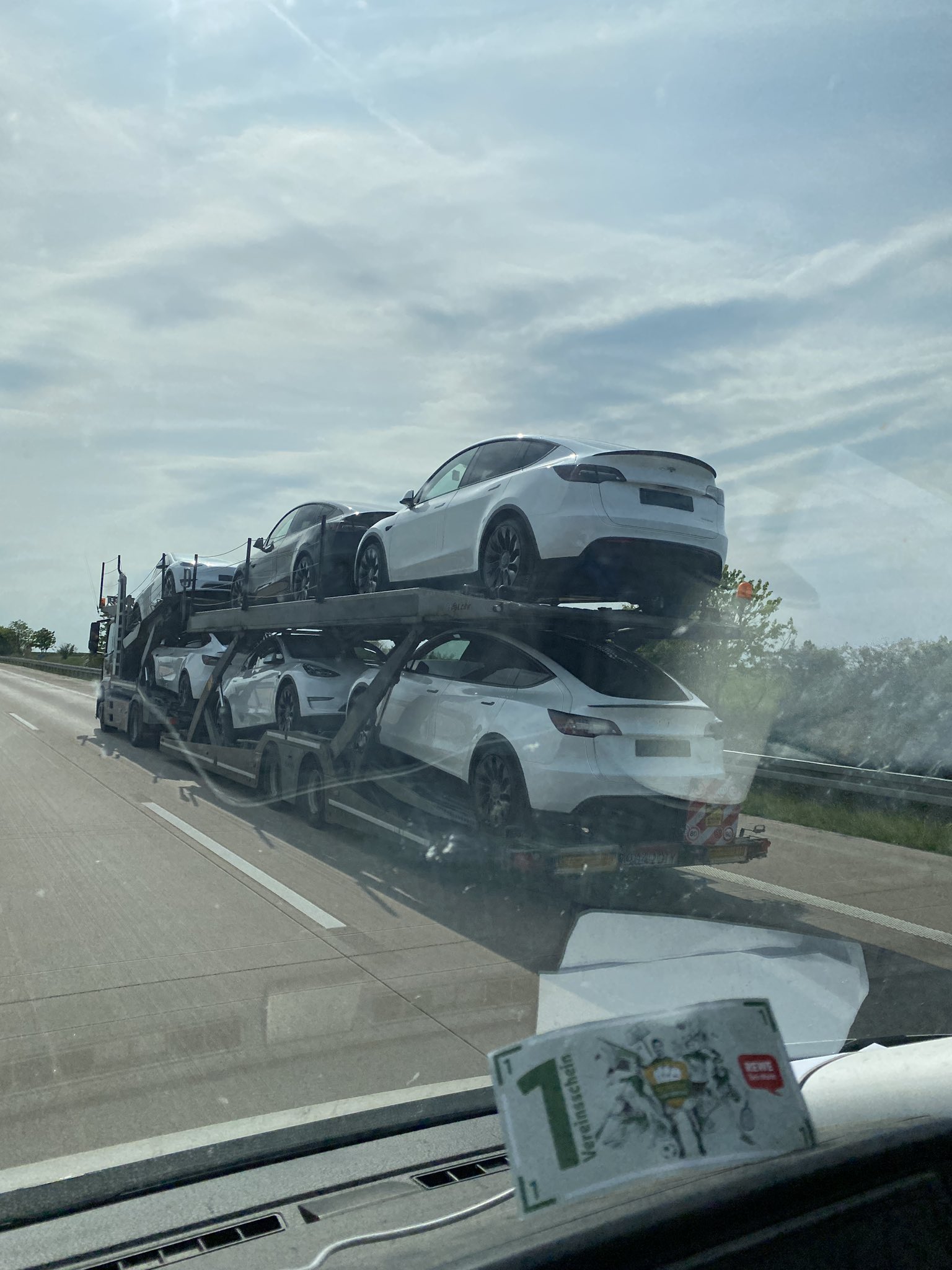 Tesla ship tracker Morten Grove (@mortenlund89) also reported another three trucks with white Model Ys were spotted travelling west on the A2 highway.
https://twitter.com/mortenlund89/status/1522647461818519559
In April we reported that Giga Berlin's paint shop had added the new colour to its repertoire, and is expected to add three brand new colours soon – Deep Crimson, Abyss Blue, and Mercury Silver.
The Paint Shop has been in the headlines recently for another reason. Last month approximately 15,000 liters of a paint mixture leaked out. The leak was cleaned up by a disposal company, about two to three liters of the "slightly hazardous" liquid ran onto an access road.
The incident resulted in the environmental group Green League asked for Giga Berlin's license to be revoked.
Environmental groups not giving up their fight against Giga Berlin