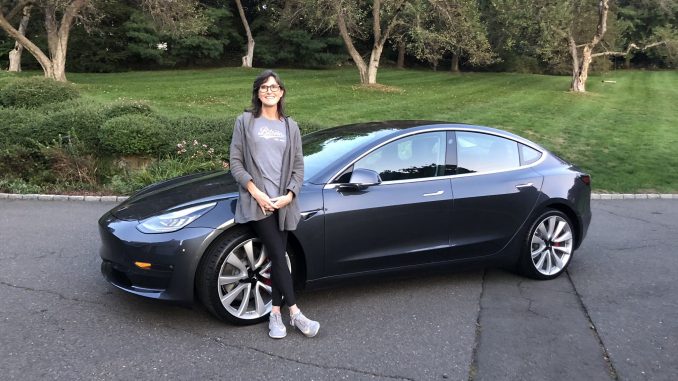 Tesla's expansion has been unbelievably explosive in recent years. However, the EV maker is yet to start. According to respected investment analyst Cathie Wood of ARK Invest, Tesla is set for five-fold growth in the next five years.
Even though Tesla is dealing with falling stock prices, Wood projects the company's shares to grow fivefold within the next five years. According to her, the growth will be powered by the EV side of Tesla's business only. She adds that lumping in Tesla's autonomous driving offering could shoot the share prices to an astronomical 13-fold level in the same time frame.
Wood told CNBC, "It could come from EVs alone… it's almost a fivefold increase of this stock over the next five years. And if you believe in autonomy at all, it's more like 13 times over the next five years. So we're more optimistic about Tesla than we've ever been."
Wood is a known firm believer in electric vehicles. She predicted manufacturers could sell 60 million EVs within the next five years. Wood is also a strong supporter of Tesla, despite the company's stock suffering a massive 65% loss.
The analyst is confident that Tesla's spate of price cuts will pay off. "Tesla will be very aggressive on pricing. Tesla can afford it. It has the lowest cost structure and, in our opinion, is the most aggressively innovative. The other automakers will compete. They have to follow those price drops, but it will hurt them from a margin quite significant from a profitability standpoint."
Tesla cut prices in China, the US, Canada, and Europe. It has forced other EV makers to react, including XPeng and VinFast.