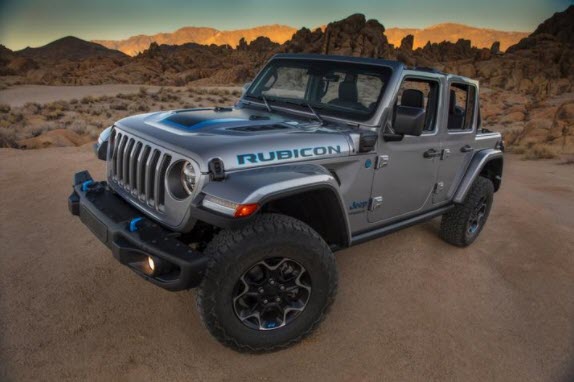 Jeep may soon be facing a class-action lawsuit over the non-performance of some of its hybrid electric vehicles. A law firm in Seattle, Keller Rohrback, is inviting Jeep Wrangler and Grand Cherokee 4xe owners to join a potential lawsuit against the carmaker claiming the company deceived buyers because the hybrids cannot operate in electric-only mode year round.
According to The Drive, the law firm has heard from owners claiming their Jeeps failed to achieve 21 to 25 miles of driving range on the battery only during the cold weather. This was despite claims made by the manufacturer. As a result of this alleged false advertising, they are furious about paying a premium for the vehicles when perhaps their biggest benefit, being able to drive with zero emissions and no gas, doesn't work for a good part of the year.
The culprit is allegedly the vehicles' fuel and oil refresh mode (FORM). It is used in hybrids to keep the internal combustion engine off. However, in the case of the Wrangler and Cherokee 4xe hybrids, the FORM cycles prevent the combustion engine from turning off when it is cold. There have been homemade fixes on owners' forums, including blocking off the front grille in the winter to retain heat.
It is interesting to note that the 4xe qualified for the new $7,500 tax credit in the US for electric vehicles, while initially the five-seat variants of the Model Y did not. That has since changes after Tesla slashed prices on their vehicles last week.
The Wrangler 4xe is very popular in the US, where the ICE version has a cultural icon status. It was the best-selling hybrid in 2022, making up about a quarter of all Wrangler sales.
Jeep stopped making the Cherokee SUV at its Illinois plant last month, due to rising production costs.