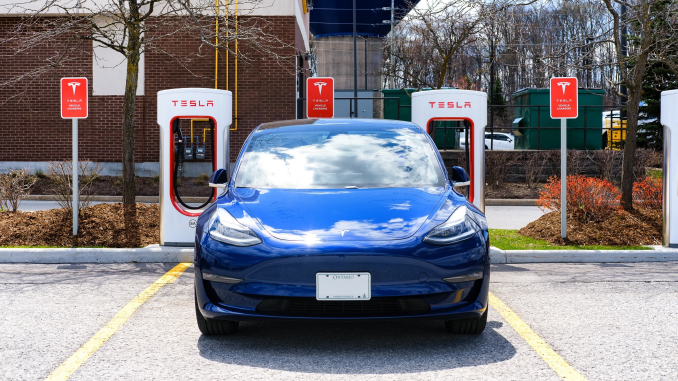 In case you missed the news Tesla slashed prices across their entire lineup in Canada last night. The price cuts were particularly important for the Model 3 and even the Model Y as both the electric sedan and electric SUV now qualify for additional rebates in Canada, depending on where you live.
Here is a breakdown of all the incentives available for the Model 3 and Model Y across Canada. When we list the price of the vehicle under each province that amount includes the $5,000 federal incentive.
Please note that in some cases the province hasn't updated their eligibility lists to include Tesla vehicles, but we expect this to happen soon with the new MSRPs from Tesla. We have also included links to each province's EV rebate website if you want to clarify eligibility.
Federal (Canada-wide)
This morning it became official as Transport Canada has added the Model 3 RWD to its list of vehicles eligible for the $5,000 iZEV incentive. You can add as many options as you want to your order but it will still qualify as the incentive is based on the base MSRP. Learn more.
British Columbia
Model 3 RWD – $4,000
Model Y LR – $4,000
British Columbians can take an additional $4,000 off the Model 3 RWD and Model Y LR as both are now under the CleanBC rebate threshold of $55,000 for mid-size cars and $70,000 for SUVs. The CleanBC website has not been updated with official eligibility. There are also new income requirements that could reduce the amount of your rebate. Learn more.
UDPATE 2:10pm PT: The CleanBC website has now been updated with both the Model 3 RWD and Model Y LR added as eligible vehicles.
Quebec
Quebec has the most generous provincial rebate, which still applies to EVs below $60,000 (soon to be $65,000). Learn more.
Newfoundland & Labrador
All models and variants – up to $2,500
This rebate appears to apply to all Tesla models and variants, even the Model S and Model X. This rebate is only available until March 15, 2023. Learn more.
Yukon
The Yukon rebate applies to cars and SUVs with a base MSRP below $60,000. Unfortunately it appears they only separate out pickup trucks, which has a higher limit of $70,000. Learn more.
New Brunswick
New Brunswick offers a $5,000 rebate on any iZEV eligible vehicle, which means you can take $10,000 off the price of a new Model 3 RWD. Learn more.
Nova Scotia
Nova Scotians can get an additional $3,000 off the Model 3 RWD. Like New Brunswick the incentive uses the federal list of iZEV eligible vehicles for their eligibility. Learn more.