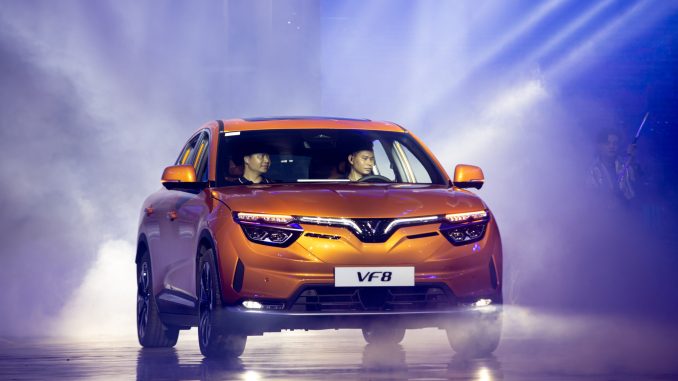 Reactions continue to trail Tesla's price cuts globally as Vietnamese EV maker VinFast has revealed it will embark on a special promotion. The purpose is to maintain the brand's competitiveness as more buyers may gravitate towards the world's largest EV brand.
VinFast is attempting to expand into North America, offering two models, the VF8 and VF9. The former starts at $64,990 and the latter $103,790 in Canada, and $59,000 and $83,000 in the US. and .
In contrast, Canadians will now pay $69,990 for the base Model Y, while those in the US will now pay $52,990 after last week's price cuts.
VinFast's spokesperson explained why the promotional is necessary to Reuters, "As a new brand entering the market, when other brands reduce their prices we have to come up with promotions to ensure VinFast's competitiveness." They added, "We are considering many promotion programmes and will announce soon."
Meanwhile, the statement did not clarify whether the promotion would come as price cuts or other discounts.
The Vietnamese company will deliver its first batch of orders to customers in the US, involving 999 cars, this month. VinFast claims to be sitting on about 65,000 orders worldwide, including 2500 from Autonomy. It aims to move 750,000 EVs annually by 2026, leaving it with a lot of scaling to do.
VinFast also plans to make cars in the US, apparently to qualify for the new federal EV incentives. It has filed to go public in the country.
Xpeng also announced its price cuts to stem the flow of customers crossing to Tesla in China.