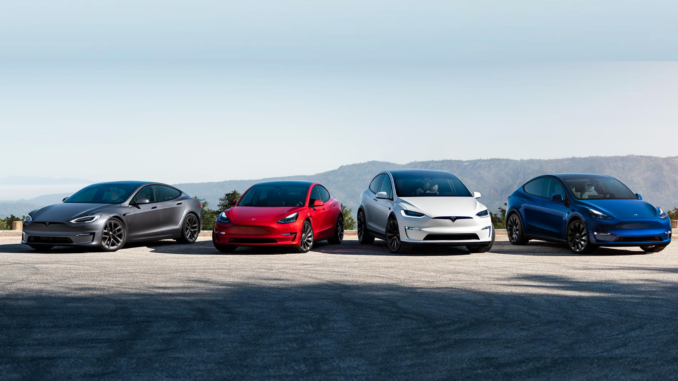 Tesla has released their official Q3 2021 production and delivery numbers, and in the process beat Wall Street estimates by setting new records in both categories.
In a press release this morning, Tesla announced a total of 241,300 vehicles were delivered around the world between July and September. That is an increase of more than 100,000 vehicles compared to what the automaker delivered in the same quarter last year.
The Model 3 and Model Y naturally accounted for the lion's share of deliveries – 232,025. The Model S, now in its second quarter of deliveries with the refresh design (including in Canada), added 9,275 vehicles to the total.
Tesla's record quarter trounces Wall Street's expectation, which pegged the number of deliveries around around 233,000 vehicles.
When it comes to production, Tesla was again able to increase this figure to 237,823 vehicles produced between Fremont and Giga Shanghai, nearly 100,000 more than what the company produced in Q3 2020 (145,036).
An impressive figure considering the severe global supply chain issues the company has faced this year, something which was noted by Tesla in the release.
In the third quarter, we produced approximately 238,000 vehicles and delivered over 240,000 vehicles.  We would like to thank our customers for their patience as we work through global supply chain and logistics challenges.

You can read the full press release here.