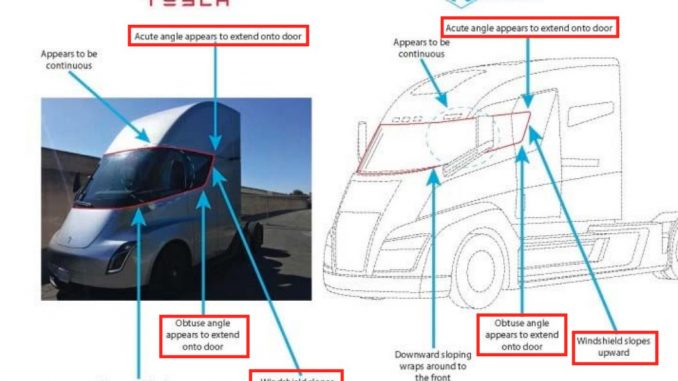 A Federal Judge has closed Nikola's $2 billion patent infringement lawsuit against Tesla. According to court records, the judge pulled the case after the two automakers stopped responding.
Back on July 7, the court asked that the two car companies schedule new hearing dates. However, neither company responded.
Then on September 2, the court vacated other proceedings on claim construction due to a lack of response, according to The Verge.
Nikola has until October 6 to write to the court and explain why the case should continue. If they fail to meet this deadline, the court will permanently dismiss the case.
Latest Tesla Semi redesign may kill Nikola patent infringement lawsuit
Nikola filed the $2 billion lawsuit in the North District Court of California back in 2018. Nikola accused Tesla of using the same mid-entry doors, aerodynamic fuselage and wraparound windshield on the Tesla Semi.
Tesla appeared to invalidate at least one of the claims with the newly designed Semi that was revealed earlier this year.
Neither Tesla nor Nikola wished to comment on the trial or confirm if they would contact the court to continue proceedings.