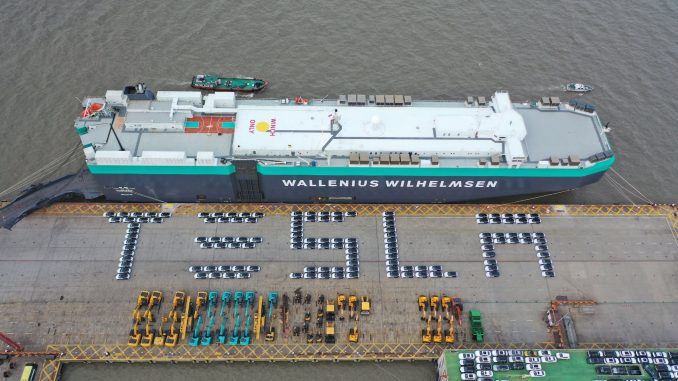 Giga Shanghai is cementing its status as Tesla's primary vehicle export hub, more than doubling its export volume in the first six months of 2022 compared to the previous year.
According to Tesla China, Giga Shanghai exported 97,182 vehicles in the first half of 2022. That is a nearly 133% increase from the first half of 2021 when the factory exported 41,770 units during the six month period. (via Xinhua)
What makes this number impressive is that there were several months with extremely low export volumes. For example June saw just 968 cars exported to other markets, while in April 0 cars were exported.
The impressive growth was also achieved despite the factory being shut down for three weeks in March and April due to a resurgence in COVID-19 cases in China. This led to the local government issuing lockdown orders which prevented employees from being able to attend the factory.
It wasn't just the three week shutdown that impacted production and subsequently exports. Once the factory re-opened it did so under a closed-loop system with a limited number of employees living and working at the factory.
As a result Giga Shanghai rolled just 10,757 vehicles off the production line in April, significantly below their average monthly output. Crews worked hard to rebuild the factory's capacity and were able to produce 33,544 vehicles in May.
That was just a precursor as the factory set a new all-time production record in June making 70,298 last month.