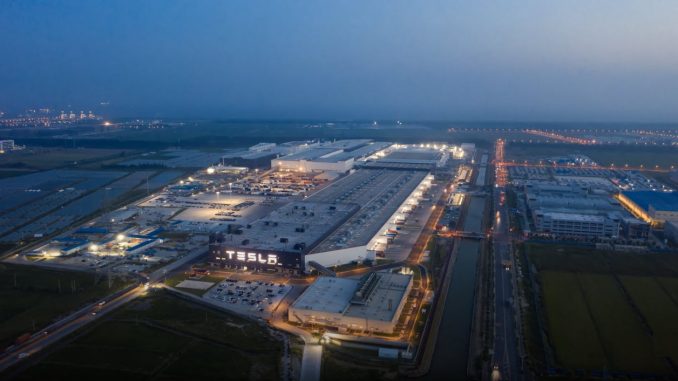 Production at Tesla's Giga Shanghai has been shut down for two days this week as China grapples with another surge in COVID-19 cases.
Tesla announced the work stoppage in a notice sent to employees and suppliers, saying production would be halted on Wednesday and Thursday.
According to two people familiar with the notice that spoke with Reuters, the shutdown is believed to apply to the general assembly lines.
It is unclear if other work will be able to continue, or if Tesla will be able to make up for any lost output.
Based on recent figures, Tesla's production rate at Giga Shanghai has reached nearly 70,000 cars per month.
In a second notice also obtained by Reuters, Tesla asked suppliers to make preparations for workers to "live, sleep and eat" at the factory.
The notice does not specifically mention COVID-19 as the cause for the shutdown, but Chinese authorities have been tightening COVID restrictions in recent days to prevent the virus from spreading further.
Other factories have also been shutdown, and residents in Shanghai have been asked to stay in their homes for 48 hours to as long as 14 days as they perform tests and contact tracing.
Tesla to spend $188 million to expand Giga Shanghai production capacity