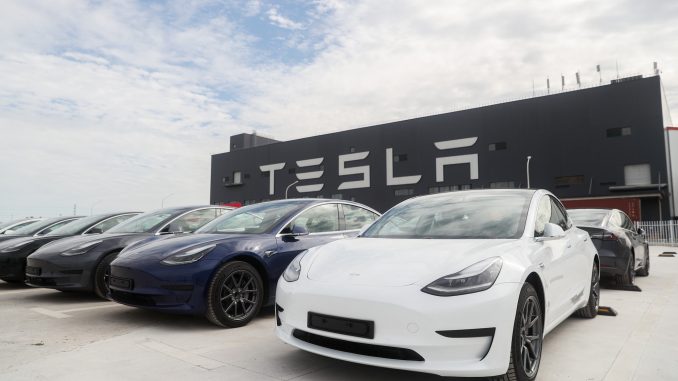 Following a three-week shutdown in March and April, the team at Tesla China has been working hard to restore production at Giga Shanghai.
Despite operating under a closed-loop system with a reduced number of workers, crews at Giga Shanghai were able to triple the factory's production output in May.
According to data from the China Passenger Car Association (CPCA), a total of 33,544 Model 3 and Model Y cars rolled off the production line last month, a remarkable increase from the 10,757 cars they were able to produce in April.
The impressive increase wasn't limited to production. Due to the factory shutdown and COVID lockdowns, Tesla delivered just 1,512 cars and exported 0 in April.
In May that number skyrocketed to 32,165 deliveries. Of those, 9,825 were domestic sales, with the remaining 22,340 exported to other markets.
However, these figures are still below pre-shutdown levels, but with the factory exiting the closed-loop system this weekend, Tesla China is setting their sights even higher for June.
According to a report by Reuters, the automaker is aiming to produce more than 71,000 cars at Giga Shanghai this month. If they are able to achieve that level of production it would eclipse their all-time record of over 68,000 cars set earlier this year in January, and indicate a production rate of more than 850,000 cars per year.
It would also help bring Tesla China's 3-month total for Q2 production up to around 115,000 units. As a comparison, Giga Shanghai produced 178,887 cars in Q1 from January until the shutdown on March 28.
Tesla exports fourth batch of cars from Giga Shanghai since reopening