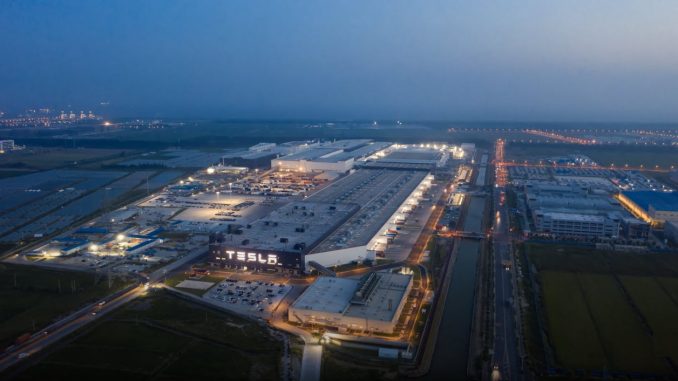 Tesla is planning to add additional shifts at Giga Shanghai later this month in order to return the factory to full production after being shut down for more than three weeks.
Back in late March the automaker was forced to close its plant due to COVID-19 lockdowns which prevented workers from leavings their homes.
The shutdown was originally supposed to last 4 days, but that ended up stretching to 22 days, with the factory finally re-opening using a "closed loop" system on April 19.
With production lines being offline for so long, it was going to take time for the factory to ramp production to its pre-shutdown levels.
According to an internal memo obtained by Reuters, Tesla is aiming to return to those output levels soon.
The memo states additional shifts will be added from May 16 to increase production back to 2,600 Model 3 and Model Y cars per day.
That means Giga Shanghai's annualized production capacity is now 925,600 cars, assuming 100% uptime.
That of course will not happen as there are routine periods throughout the year where the production lines are stopped for maintenance, along with holidays throughout the year.
The figure also reveals that Tesla was unable to produce about 57,000 vehicles during the shutdown, plus additional volume as it ramps back to full capacity.
Tesla is running the most productive assembly plant in the US