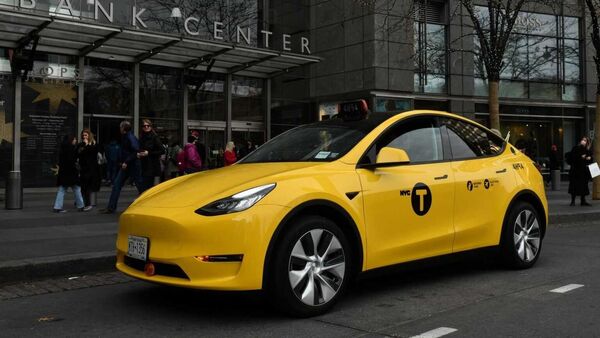 The next time you are looking for a cab in New York, you may be able to flag down a Tesla Model Y yellow cab.
Gravity Mobility has added a Tesla Model Y to their yellow cab fleet. This addition is through an EV adoption program adopted by New York City's Taxi and Limousine Commission.
The Model Y is the third EV to enter into service as a yellow cab so far. The Model 3 is already on the road, as is the Ford Mustang Mach-E.
Gravity Mobility will now operate both the Ford Mustang Mach-E and the Tesla Model Y for its fleet.
The Model Y will provide ample luggage room and space for passengers looking for a cab in the Big Apple.
Gravity Mobility CEO Moshe Cohen had this to say about the announcement:
[The addition of the Tesla Model Y] is great news for Gravity as we reinvent what it means to travel by taxi in the greatest city in the world. The Model Y is the first Tesla that truly lives up to all of our expectations for a quality taxi ride…
This week, the new Model Y taxis made their debut at the New York International Auto Show.
Gravity launching electric Yellow Taxis in New York City with fleet of Tesla Model Y's