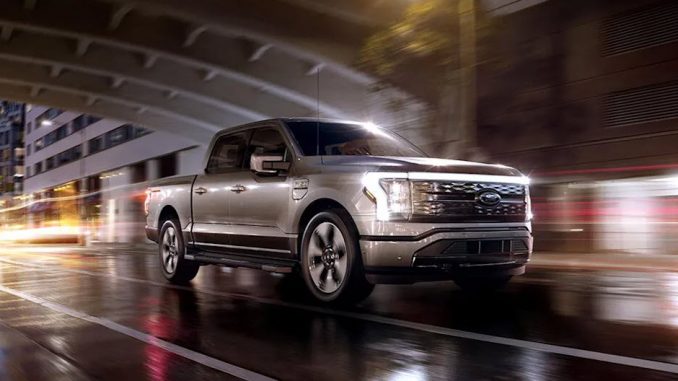 Ford has been drumming up excitement for the unveiling of its electric F-150 Lightning pickup truck later tonight. If you can't catch the livestream event at 6:30pm PST (9:30pm EST), the prices and specs of the electric truck have already been revealed.
According to the Robb Report (which has since removed the article), the F-150 Lightning will be available in a standard 4×4 dual-motor configuration with two different battery size options. Exact sizes were not revealed, but the standard range battery will provide an estimated 230 miles (402km) of range. Opting for the larger extended range battery pushes that number to 300 miles (482km).
The battery will not just provide power to the truck, but also be able to charge tools and a generator from the Mega Power Frunk, which has 400 liters of storage space.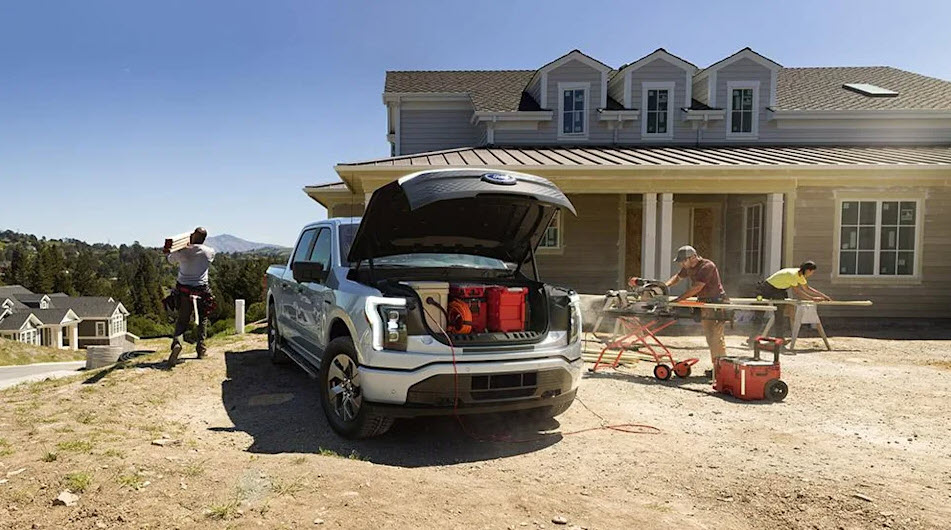 It is technically called the MEGA POWER FRUNK and you can haul 400 pounds in it. #F150Lightning pic.twitter.com/db5o20EVjc

— Karl Henkel (@karlhenk) May 20, 2021
The dual-motor powertrain will deliver a claimed 563 horsepower and 775 lb-ft of electric torque. Thanks to President Joe Biden, we know the 0-60mph time will be either 4.3 or 4.4 seconds, which would make it the quickest truck in Ford's lineup.
Perhaps most importantly to Ford truck buyers, the F-150 Lightning will have a 2,000lb payload and 10,000lb towing capacity. To help with range anxiety, onboard scales will be able to estimate payload size and how it will affect the truck's range.
Ford will also include an 80-amp charging station with every purchase, which can add an average of 30-miles per hour (48km per hour), or fully charge the truck in 8 hours. It will also be DC fast charger compatible, allowing you to go from 15% to 80% in about 40 minutes.
An official launch date is still unknown, but according to the report it will arrive in dealerships in mid-2022. The standard range model will start at $58,000 CAD ($39,974 USD), although Ford says this price point will be for a commercially-oriented version of the truck only.
Regular buyers will have to pay $68,000 CAD ($52,974 USD) for the XLT model. The top-of-the-line Lariat variant will cost as much as $110,000 CAD ($90,000 USD).
These prices are before taxes and any available incentives.
We will get the official numbers from Ford during the livestream event later tonight. You can watch it on YouTube at this link.
UPDATE: Added official Canadian pricing.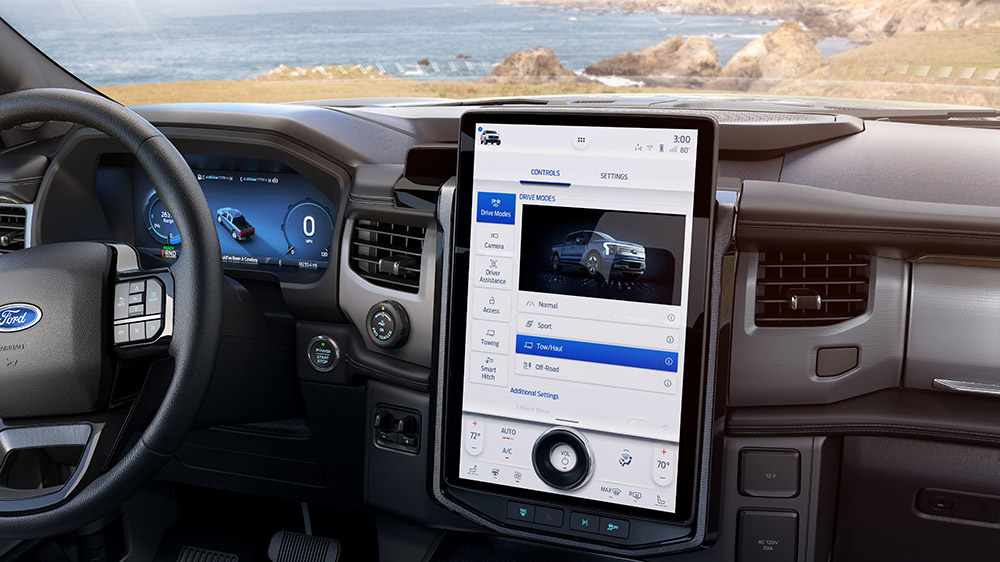 Here's a video of the unveiling event.
Source: Robb Report