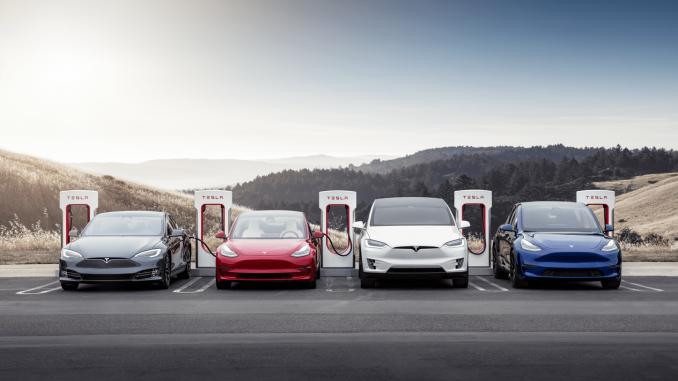 In what should come as no surprise to Tesla owners, the automaker has swept the first ever J.D. Power Electric Vehicle Experience (EVX) Ownership Study.
The study, which included 9,632 owners of 2015-2021 model year battery electric and plug-in hybrid electric vehicles, looked at the critical attributes that affect the overall ownership experience. These included accuracy of stated battery range; availability of public charging stations; battery range; cost of ownership; driving enjoyment; ease of charging at home; and vehicle quality and reliability.
Taking the top four spots in the 'Premium" EV category, the Tesla Model S was the winner earning 798 out of a possible 1,000 points. The Model 3 was close behind with 790 points. The newest member to the Tesla family, the Model Y came in third with 780 points with the Model X earning 758 points, enough to take fourth place.
In a distant fifth position was the Audi e-tron with just 686 points.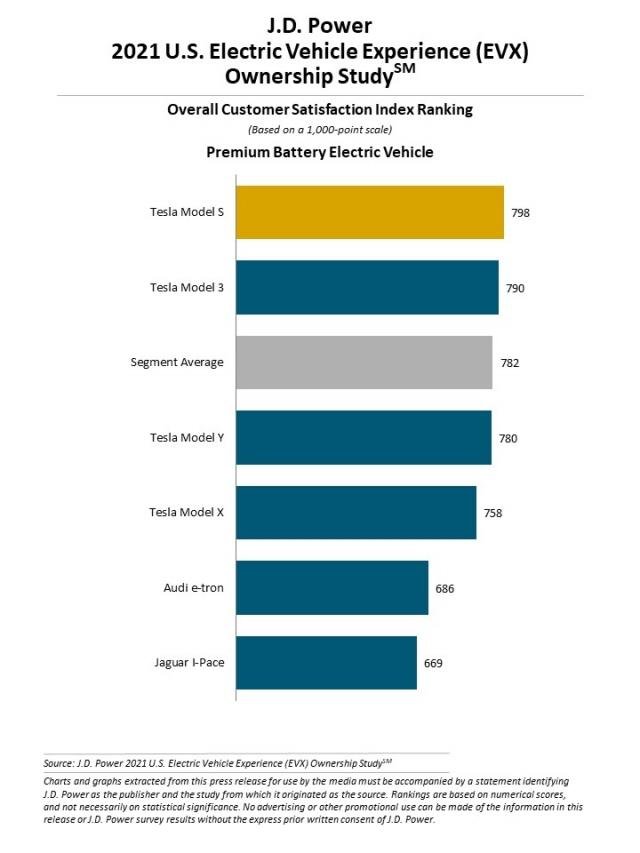 In the "Mass Market" category, the Kia Niro EV took top honours with a score of 782 point. The Chevrolet Bolt (745) and Hyundai Kona (743) placed second and third respectively.
Related: J.D. Power study says Tesla owners are the most satisfied among new car owners
Not only did the survey rank the top brands among owners, it also revealed some of the key reasons that led them to buy an EV in the first place. The most cited factor in the buying decision was range, which continued into the ownership experience. The accuracy of the stated and actual driving range accounted for about 20% of owners' overall satisfaction.