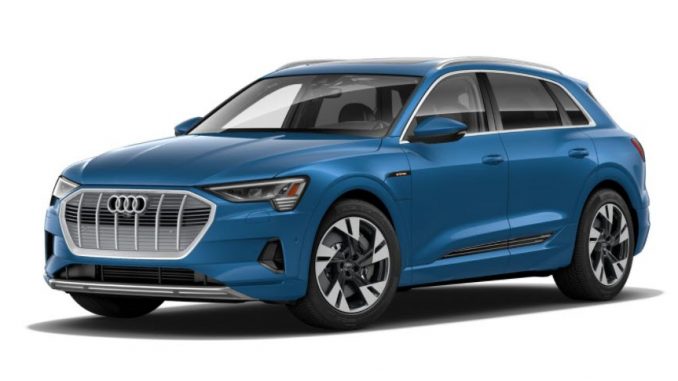 In an effort to get rid of inventory, Audi is offering up massive discounts in both Canada and the US on its electric e-tron SUV.
Canadian Discounts
As part of its "Fall for Audi Sales Event" happening now in Canada, the German automaker is giving buyers $10,000 off the MSRP of the base model 2019 e-tron 55 Quattro.
With an starting price of $92,295 CAD, that brings the price down to $82,295. That's a lot of money for just 328km (204 miles) of electric driving range. For comparison, the Long Range Plus Model X (567km) now starts at $112,990 , while the Long Range Model Y (525km) starts at $69,990.
To entice more customers to buy stale inventory, Audi is also offering a reduced lease rate of 1.98% for up to 36 months. The offer is even better if you prefer to finance, with a 0% interest rate for up to 60 months.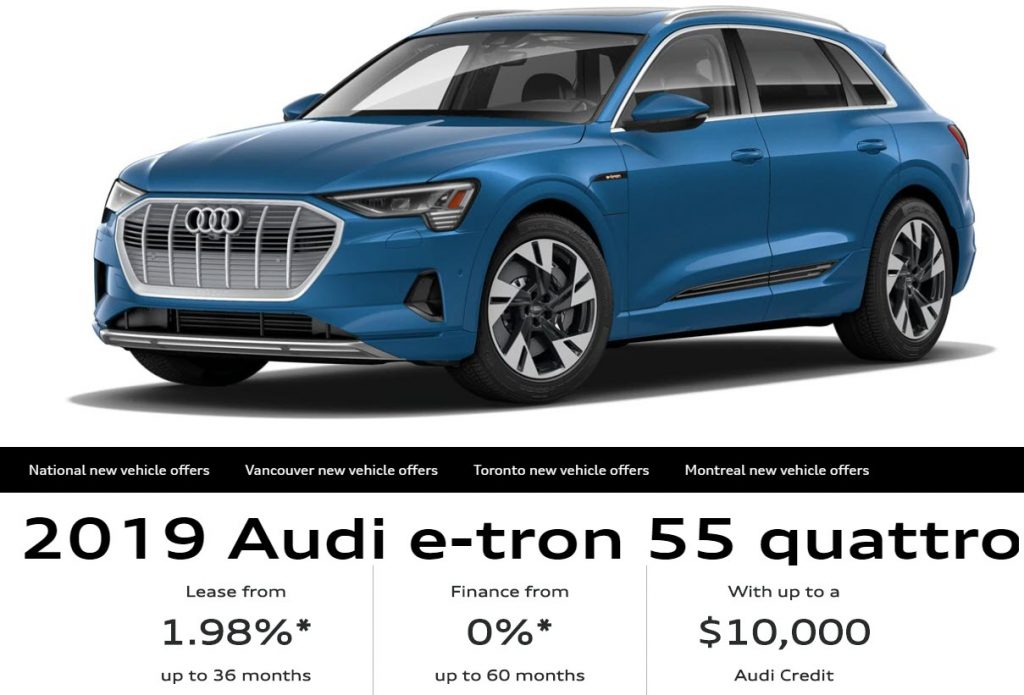 US Discounts
In the US, the savings are even more where buyers can get big discounts off the latest 2021 e-tron models.
The maximum discount is up for grabs when leasing, where you can earn a $7,500 leasing bonus, and a further $2,000 lease bonus if you go for the Premium Plus model (or $3,000 for the Prestige trim).
The savings don't stop there, with an additional $1,500 "Season of Audi" credit available for both leases and purchases.
Add it all up, and you can save up to $12,000 USD off the MSRP of a 2021 Audi e-tron according to CarsDirect.
This isn't the first time we've seen reduced pricing on the e-tron. Earlier this year, wholesale giant Costco was offering its members in the US a discount of $2,500 as part of its Costco Auto Program.