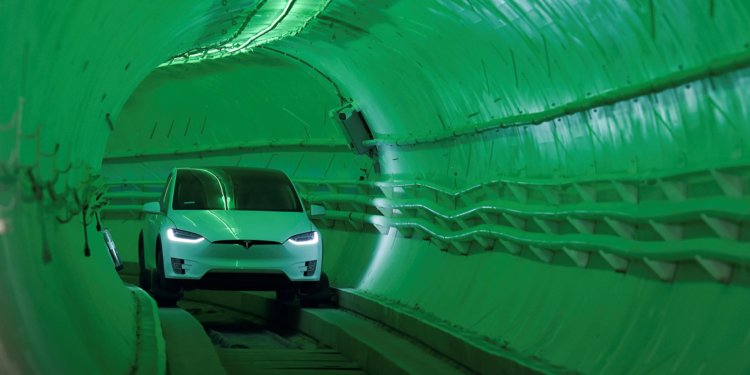 The San Bernardino County Transportation Authority's Board of Directors voted this week to look further into a proposal from Elon Musk's Boring Company to build a tunnel in the county.
The unsolicited proposal from Elon Musk's company would see a nearly 3 mile (4.8km) tunnel built 35 feet underground. It would provide a link between Rancho Cucamonga and the Ontario International Airport in California.
Along with the vote, which was unanimous, the county will also delay a $3 million USD study that was about to begin to research airport-rail connections until they can look further into the viability of the Boring Company proposal.
The proposal included using Tesla vehicles in the tunnel, but San Bernardino County Supervisor Curt Hagman told The Mercury News they will work with Tesla to develop electric vans that could carry up to 12 people at a time, or more than 10 million passengers in a year.
The project has a cost range of $45 million to $60 million, which is substantially less than light-rail options which could cost up to $1.5 billion. It could also be built in much less time, about 3-4 years, than an above-ground light-rail solution which can take up to 10 years to complete.
The Boring Company recently completed its second tunnel underneath the Las Vegas Convention Centre. It is set to open in early 2021 to coincide with CES 2021, but it could be delayed if the coronavirus pandemic forces the event's cancellation.