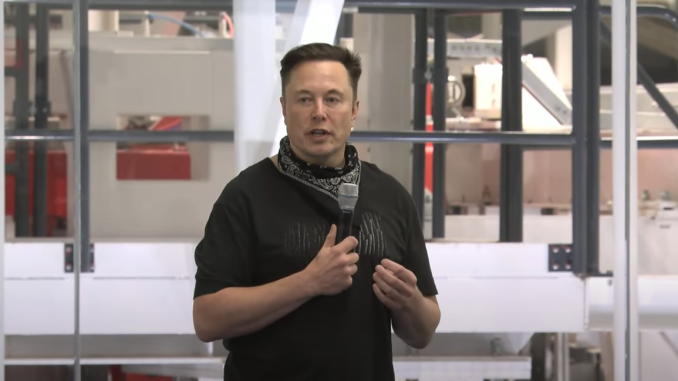 Tesla will be holding their Q4 2021 and full year earnings call at 4:30pm Central Time on Wednesday, January 26.
After delivering a record 936,000 cars in 2021, the financial results will undoubtedly also break records, but what most people will be tuning in for is the product roadmap update from CEO Elon Musk.
Here's what to expect from the earnings portion of the call, and the update from Musk.
Earnings & Revenue
The consensus among Wall Street analysts is that Tesla will post Q4 2021 earnings per share (EPS) of $2.26 on revenues of around $16.6 billion.
If the Wall Street Consensus is correct, that would be a huge increase from 2020, which saw Tesla post earnings of $0.93 cents per share on revenues of $10.39 billion.
Cybertruck
Probably the most anticipated update will be about the Cybertruck, which has recently been rumoured to have been delayed until early 2023.
There will hopefully be an update on the timing of production, as well as an update on what configurations will be available at launch.
Last year Tesla removed the single, double, and tri-motor variants from the pre-order page. Musk has already said there will be a new quad-motor variant of the electric truck.
Along with the configurations, we will also hopefully find out how much the Cybertruck will cost, as prices were also removed from the website last year.
We could also get to see some new images and find out what new features have been added to the Cybertruck since the prototype was unveiled in 2019.
Just last night new photos of the Cybertruck leaked, giving us our closest look yet at the Alpha build.
Semi
The Tesla Semi has already started limited production, and Semichargers have already appeared at Giga Nevada and the Frito-Lay facility in Modesto, California.
Tesla has previously said volume production won't begin until 2023. We will hopefully get confirmation of that date, along with possible news of the first deliveries to PepsiCo which are expected this month.
Roadster
The electric supercar was first unveiled alongside the Semi in 2017, and it too hasn't yet entered production.
As of the last update from Musk, it is also scheduled to start rolling off the production line next year.
$25K Tesla
Along with the Semi and Roadster, another new car could be joining the automaker's lineup next year, and that's the $25k Tesla. The elusive car is reportedly being developed at China's new R&D Center, and could finally be unveiled during the product roadmap update.
What Else To Expect
Musk will likely touch on the often overlooked Energy division, including the new Megapack sizes that we recently reported on.
There will hopefully be an update on Full Self-Driving (FSD) Beta and its impending international expansion into Canada.
We should also expect to receive updates on Giga Berlin and Giga Texas, both of which look ready to start pumping out cars any day now.
One last thing to expect is the unexpected. This is Elon Musk we are talking about.
What else do you think might be announced or revealed during the call? Let us know in the comments below.