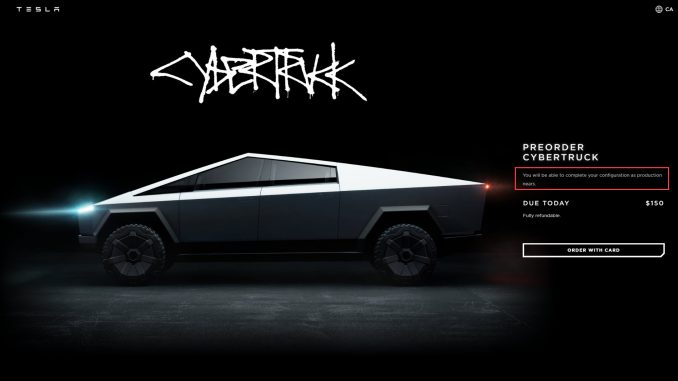 Tesla was originally hoping to begin production of the Cybertruck late last year, but due to several factors, many of which were out of their control, production was delayed to late 2022.
Last month Tesla updated their website yet again to remove reference to the 2022 start of production, leading some to believe the Cybertruck had been delayed again.
Today, a source familiar with the plans told Reuters that is indeed the case.
The source explained the delay is the result of Tesla making changes to the Cybertruck's design and features, some of which are in response to features in competing electric trucks, presumably the Rivian R1T, Ford F-150 Lightning, and Hummer EV.
The changes mean production will begin in the first quarter of 2023, the source explained.
We hopefully won't have to wait too long until we find out for sure.
Elon Musk will be providing a product roadmap update on the earnings call on January 26, at which time he is expected to provide more information on Cybertruck pricing and production.