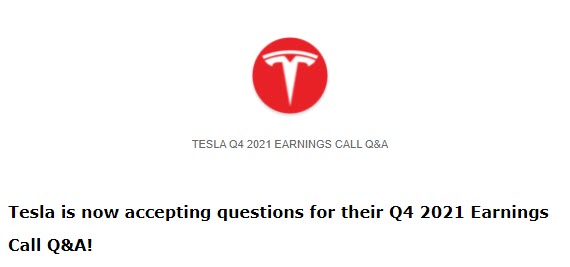 Tesla shareholders can now submit their questions to be asked during the Q4 2021 and full year earnings call scheduled for January 26.
To participate, shareholders have to link their brokerage account with the 'Say' Q&A platform.
Once your status has been confirmed, you are allowed to ask up to three questions until 1 hour before the call begins.
Questions are voted upon by other shareholders, and the questions with the most votes will be asked live during the call.
As of the time of publication, the top three questions have to do with capital expenditures, 4680 battery cells, and the possibility of another Tesla (TSLA) stock split.
Click here to sign up and submit your questions.