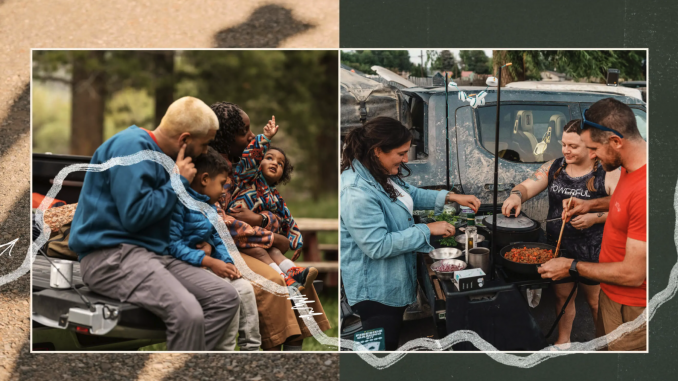 Rivian has made a number of changes to their business since starting production towards the end of 2021. The latest change is to their Membership program, which has been cancelled, even though many owners didn't even know it existed or what was included in it.
Just a few days after deliveries of the R1T began, the Rivian Membership program was announced. The program was broken up into three different tiers, with each one offering perks like free charging on the Rivian Adventure Network (RAN), off-Roadside Assistance is also included in the form of Adventure Extraction and Charge Assurance, and unlimited vehicle connectivity. Rivian also said they would match each mile driven by owners in the program with renewable energy purchases such as wind or solar.
New owners received all three tiers at no cost, with Rivian saying they would be offering it on an extended trial basis, without providing a specific timeline. It appears as though that timeline was a little over one year, and it also appears as though Rivian didn't like the way the Membership program was setup.
In an email sent to owners and reservation holders on Thursday, Head of Rivian Customer Engagement​ Tony Caravano said the Membership program is cancelled effective January 16, 2023. After that date the company will instead unbundle the services and offer them as individual subscription services, or "à la carte" as it was explained in the email.
The email was scarce on details on what features will be offered or their pricing, but Caravano did try and sell the new format by saying owners will be able to "select the services they prefer without the cost of paying for ones they may not use."
The one detail that was included in the email is that Rivian will continue to cover the cost of vehicle LTE connectivity through the end of 2023, and that RAN charging would also be covered, but only until April 2023.
The ending of the charging incentive is a little surprising considering the RAN has just nine stations across the US, and none in Canada so far. However it is not that surprising that they are moving to a subscription model for these services as that will bring in more revenue, something that is definitely needed as they are currently burning over $1.5 billion every quarter.
Here is a full copy of the email, which also talks about other topics like the R1 Shop, Service Center expansion, the RAN, and plans to host more events across Canada and the US this year. Thanks to Sam for sending us this email.
Hi,​
It's an exciting time at Rivian having just completed our first full year of deliveries. We continue working hard to accelerate deliveries even further and get more of you behind the wheel.

As we kick off 2023, we want to share some updates you can expect in the year ahead.

R1 Shop
The R1 Shop continues to be the fastest way to take delivery if you are flexible with your choices. Early this year we plan to introduce the R1S into the R1 Shop and will reach out to more customers to browse available configurations, with deliveries happening anywhere between 1-8 weeks depending on your location. Of course, those preferring their specific build will be able to wait for their delivery window to arrive.

Expanding our Service Center footprint
We plan to expand the size of our Mobile Service fleet and add several new Service Centers across the US and Canada this year. This will increase our capacity to make deliveries and further support our owners requiring vehicle care. Look for new Service Center locations in Cincinnati, Portland, Boise, Washington DC, St. Louis, Detroit, Colorado Springs, Tampa, Toronto and more.

Membership
We launched Membership as a beta program, offering a complimentary bundle of benefits during our first year of deliveries. After a year of beta testing and listening to our owners, we are moving away from the bundled Membership model and will begin offering services in more of an à la carte fashion. This unbundled approach allows owners to select the services they prefer without the cost of paying for ones they may not use. This change will take effect on January 16, 2023. Rivian will continue covering the cost of vehicle LTE connectivity through 2023, with charging on the Rivian Adventure Network covered through April 2023 (terms and conditions apply). We plan to introduce additional services over time.

Charging
We will continue adding fast-charging sites to the Rivian Adventure Network targeting high-traffic corridors that connect major metropolitan areas to adventurous destinations. We plan to add multiple routes in the next few months, including Southeast Michigan to the Upper Peninsula, Portland to Central and Southern Oregon and I-95 connecting NYC to DC. We also plan to add to our Rivian Waypoints network of Level 2 chargers in destinations like national and state parks.

More ways to see a Rivian
We love meeting customers and friends at events. In 2023, we're planning to host more of these experiences in cities across the US and Canada so even more of you can see our vehicles up close and get to know our team. We also plan to expand our mobile drive program to help more customers get behind the wheel. This year we are focused on building out additional spaces with several launches planned for the second half of 2023. These locations will showcase our products and team and help us grow deeper roots in cities like Austin, Brooklyn, Laguna Beach, San Francisco and more.

As we look ahead to 2023, we again want to thank you for your support. Your input and feedback make us better, directly resulting in improvements to our products and ownership experience. We'll continue listening and learning about the things you feel are going well and, more importantly, the areas where we can continue to improve.​
On behalf of everyone at Rivian, we wish you and your family all the best in the year to come. Here's to more deliveries and adventures ahead.

Tony Caravano
Head of Rivian Customer Engagement​