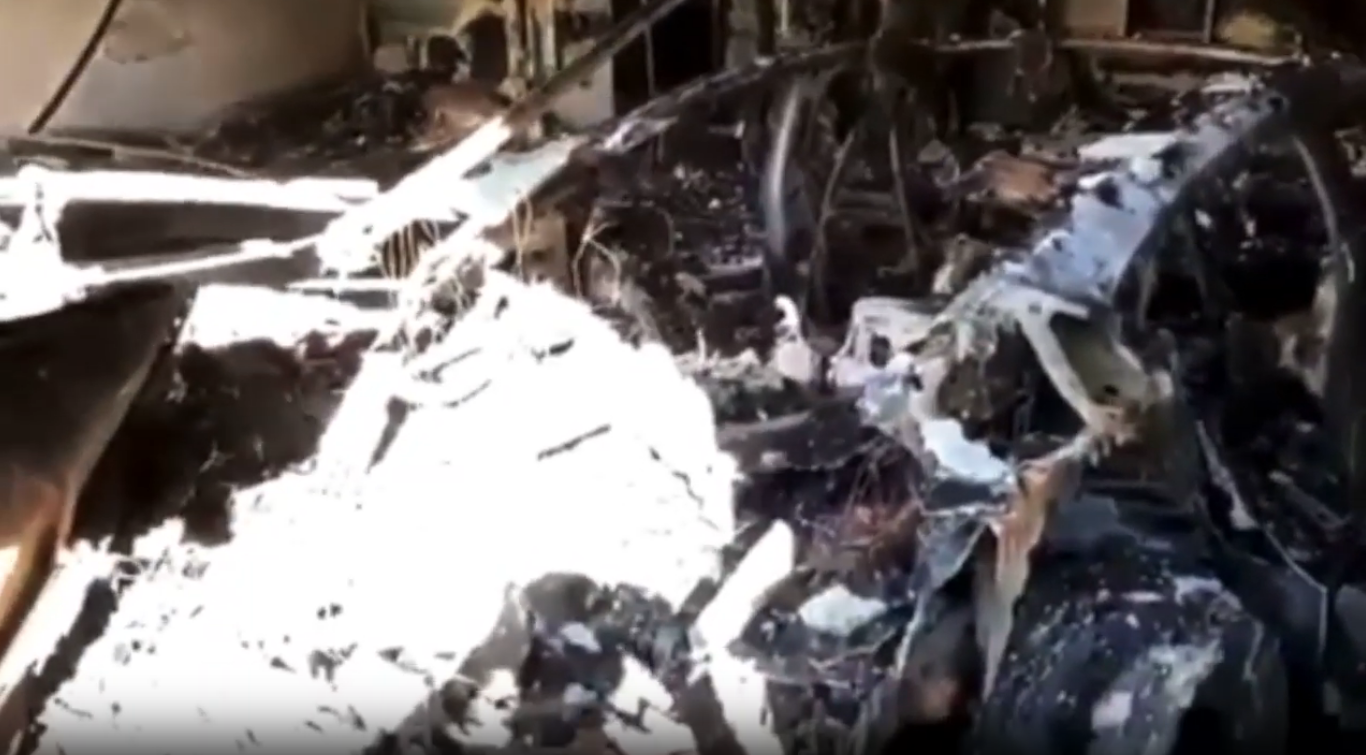 Deliveries for the new Porsche Taycan have started with just a trickle, with just 130 deliveries in 2019.
One of those first few lucky customers wasn't so lucky yesterday, after their new electric Porsche allegedly exploded in their garage. The ensuing fire resulted in significant damage to the house and garage. The Porsche Taycan was, as can clearly be seen in the video below, a complete loss.
Porsche is aware of the incident according to a statement emailed to Tesla in Canada, and will be investigating to try and determine a cause for the fire.
"On Sunday, 16th February we were made aware of an incident at a residential address in Florida where one of our cars was parked overnight. No one was harmed in the fire, and we ask for your understanding that we cannot discuss details until the investigation has been completed."
The aftermath was posted to Twitter by options trader (@VWCHARTS), but the tweet and video has since been deleted, apparently at the request of the Taycan owner. But the internet never forgets, and we have posted the video below.
Thankfully no one was hurt in the fire. According to Porsche, this is the first known incident involving their new electric vehicle.
As Tesla owners know all too well, fires in electric vehicles can often get misrepresented in mainstream media. Interestingly, this story has yet to make national headlines, unlike other stories in the past where Tesla vehicles have caught on fire. So maybe it's just Tesla's that get the bad name…I wonder why?