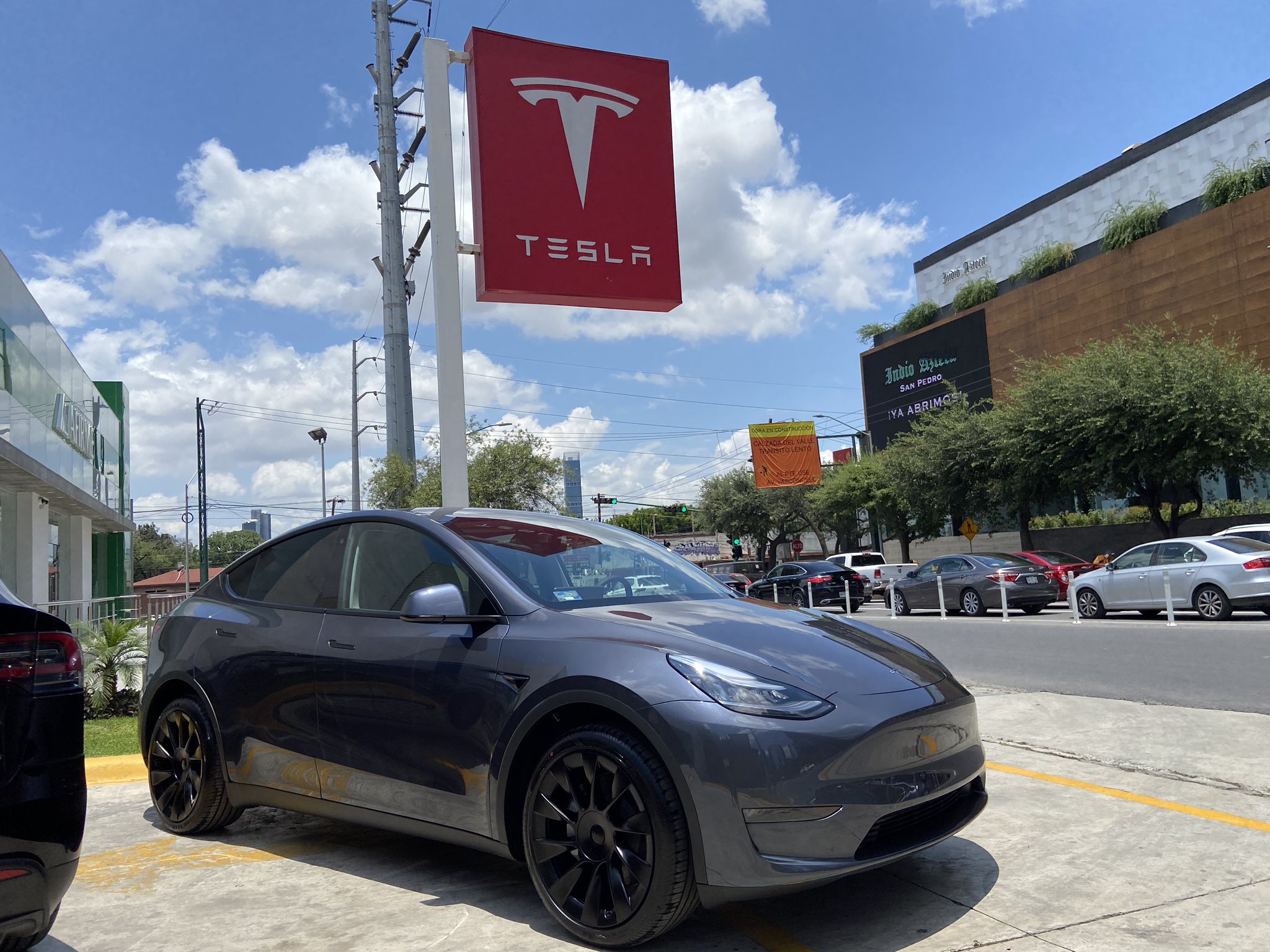 Elon Musk revealed earlier this year that Tesla was considering sites in Mexico and Canada for the company's next North American Gigafactory location. If a new report out of Mexico is accurate, the automaker has apparently gone south of the border.
Tesla and the border state of Nuevo Leon have had a strong relationship. In April Tesla hosted Governor Samuel García Sepulveda and other Ministers at Giga Texas, which included a factory tour and meetings with Tesla officials.
Then in July it was discovered that the pro-business state had established a dedicated Tesla lane at the Columbia Solidarity port of entry, providing Tesla's half dozen suppliers with swift border crossings to transport goods to Giga Texas, about four hours away.
Tesla suppliers now have a dedicated lane for Mexico-United States border crossing
That was followed by Musk spending the weekend in Nuevo Leon in October, where he reportedly met with various state officials about a potential Tesla investment in the region.
Now it looks like that visit paid off. According to a report by Milenio, Tesla has acquired a piece of land in Nuevo Leon and is expected to announce plans to build a new Mexican factory in January.
The report did not state whether the new facility would be a vehicle or EV battery factory, or some other kind of Tesla manufacturing facility.
"Tesla will come to Santa Catarina. The investment will be finalized in the coming weeks, after the end of the year it will be announced. The commitment is that it must be completed immediately after the start of 2023; We know that it will generate employment and it will be located in the only area available, which is the west of that municipality. It is not possible to inform more, because there is a confidentiality contract," Milenio reported.
As we mentioned at the top of this report, Tesla was considering both Mexico and Canada for a new factory location. Despite this latest report, we believe Canada is still in the running for some kind of Tesla manufacturing facility.
Tesla has been actively lobbying both federal and provincial governments to set up an "advanced manufacturing facility" north of the border. Tesla has also published several high-volume recruiter job postings, signaling that the automaker is expecting to begin hiring a large number of people soon.
Although there have been several other hints that a potential facility could be built in Quebec, our sources tell us that as of two weeks ago Tesla was closing in on a deal for a piece of land north on Toronto, Ontario.
Additionally, as we reported earlier this week, Tesla's Senior Global Director Rohan Patel said during a public hearing on December 5 that they were also considering sites in Canada for a proposed lithium refinery, and that an announcement was expected in the coming weeks.