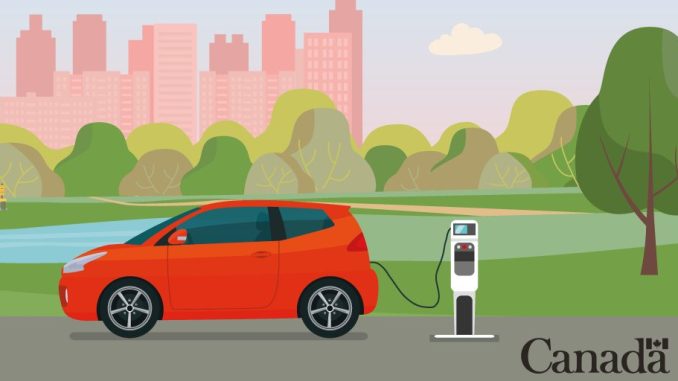 A new survey shows that a lot of Canadians want their next car to be electric, but the biggest factor keeping them from making the switch is the high upfront cost.
According to a survey of 1,511 Canadians conducted by Leger Marketing earlier this month, 26% are planning to purchase an electric vehicle (EV) in the near future. Surprisingly, that was higher than the number of Canadians planning to purchase a gas, diesel, or hybrid car (19%).
Despite the positive numbers, the respondents still cite cost as the biggest roadblock to going electric, with 31% saying it was their main concern. The same concerns that are typically associated with EVs (but often unfounded) also showed up in the survey, including lack of infrastructure (18%), range anxiety (16%), and battery life and replacement (13%).
One of the ways to lower that cost is through government incentives. The federal government offers up to $5,000 off the purchase of a qualify zero-emission vehicle (ZEV), while various provincial governments also offer additional rebates.
If the federal government is serious about reaching their target of having all new passenger car and truck sales be zero emissions by 2035, they will have to continue to offer and improve upon their ZEV rebate. The large majority of respondents (78%) said government incentives would persuade them to buy electric.
We don't have to look far to see evidence of this. The province of Ontario used to have the most generous rebate in Canada at $14,000. Sales of EVs plummeted by more than 55% in the first six months after the program was cancelled by the newly-elected Ford government in 2019.
One way in which the government could increase ZEV adoption in Canada is to change the parameters of the rebate program to include more cars. This can be done by raising, or eliminating, the $55,000 price cap.
They could also allow used EVs to qualify for the rebate, something which Prince Edward Island already does.
Source: BNN Bloomberg