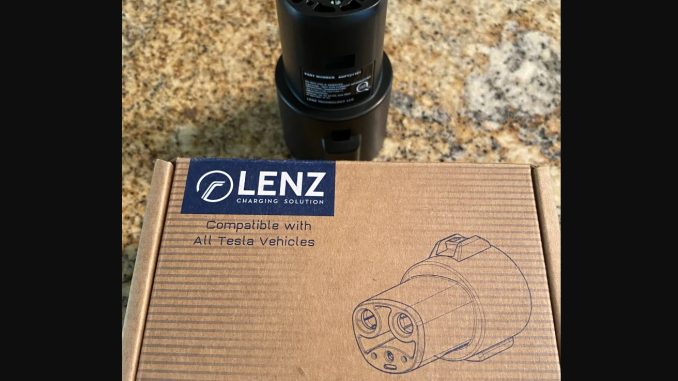 Ford has taken a not-so-subtle jab at Tesla by including a J1772 adapter with the all-new F-150 Lightning.
One of the unique features of the Lightning is its ProPower Onboard 240V outlet, meaning the electric pickup truck can also be used to charge another electric vehicle (EV).
Apparently Ford is expecting Lightning owners to come across a lot of Teslas with dead batteries.
Even though it isn't listed anywhere on Ford's website, in the owner's manual, or even on the paperwork that lists the included adapters, it looks like Ford is also including a Tesla J1772 adapter with the Lightning.
According to a member of the Lightning Owners forum who discovered the adapter in his new truck, the adapter comes from Lenz, which sells it for about $60 USD on Amazon.
Ford demonstrated its EV to EV charging technology last year, showing off an industry first of being able to charge another EV at Level 2 charging speeds.
The automaker didn't demonstrate it by charging a Tesla, but did show it charging a Mustang Mach-E and said it would provide an average of 20 miles per hour to the electric SUV, or 13 miles per hour to another Lightning.
When do you think we will see photos of a Ford F-150 Lightning boosting a stranded Tesla on the side of the road? Let us know in the comments below.