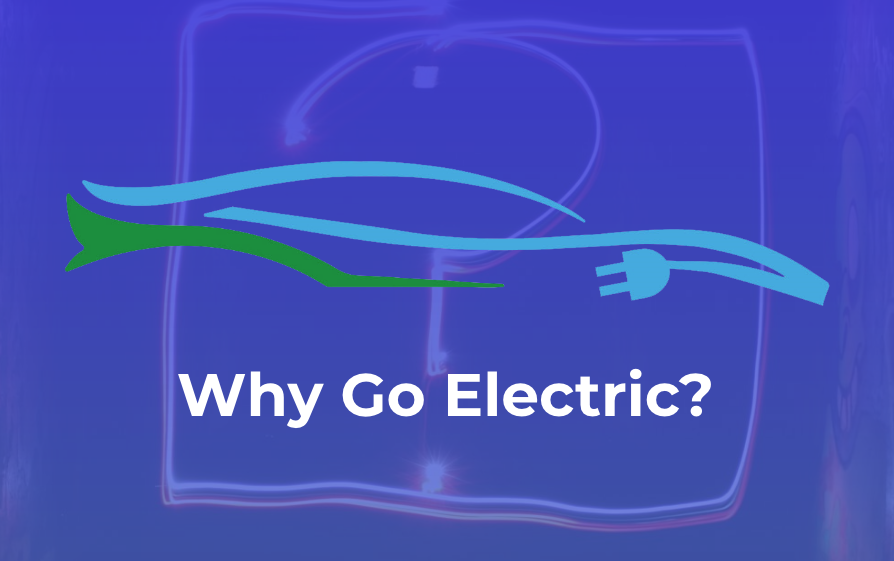 One of the most common questions or concerns people have before making the switch from ICE (internal combustion engine) vehicle to an electric vehicle is dealing with the higher upfront cost of an EV versus the long-term savings that you'll see due to less money spent on fuel maintenance on EVs.
With a new tool from the Electric Vehicle Association of Alberta (EVAA), you can now easily compare ICE vehicles to EVs and see the GHG emissions per km for both EV and ICE as well as annual cost to drive the selected vehicles. The tool also provides a graph to show the sources of electricity for your province (renewable vs not). If you're in Alberta, it is real-time information, with other provinces having historical information. Do the math yourself and you can easily see the benefits of switching to an EV.
Let's compare a Tesla Model 3 SR+ to a BMW 330ix, a comparable ICE vehicle that many purchasers of a Model 3 would consider. Being from BC, I adjusted the electricity rate (blended rate between Step 1 and Step 2), and as of today, the cost of gas in my area is $1.729 for premium fuel.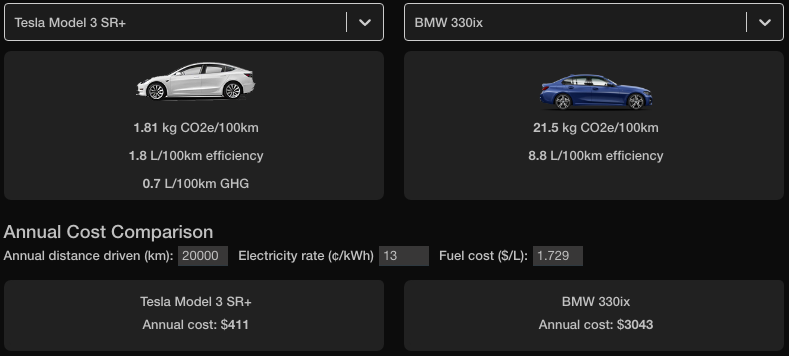 As you can see, the tool estimates you'll save $2,632 in annual costs, with the Tesla Model 3 SR+ costing just $411 versus the BMW 330ix costing $3,043. Over a 5 year period, the typical loan period for most purchases, you'll save $13,160!
Be sure to share this tool with any friends or family who are on the fence about switching to an EV, it will hopefully make the decision much easier for them. You can find it here.