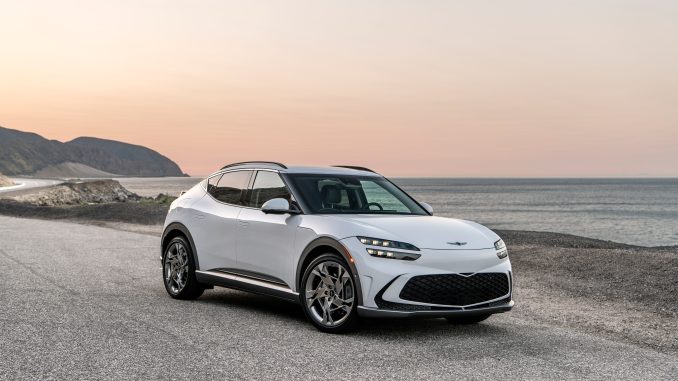 Genesis announced today the start of sales for their first all-electric vehicle, the GV60 in both Canada and the United States.
The electric crossover will be available in two different variants.
The base model will be the Advanced Trim. In Canada the Advanced Trim starts at $71,000, putting it above the threshold to qualify for the federal iZEV rebate.  In the US the Advanced Trim starts at $58,890.
The Advanced Trim is all-wheel drive (AWD) and equipped with a 74kW front motor paired with a 160kW rear motor for a combined 314 horsepower and 446lb-ft of torque. The range for this model is 399km (248 miles).
The Performance Trim starts at $79,000 CAD or $67,890 USD and features 160kW front and rear motors, resulting in 449 horsepower. That can be increased further with "Boost Mode", which bumps it up to 483 horsepower and and 516lb-ft of torque for 10 seconds. With the larger front motor range drops to 378km (234 miles).
For these prices you will get what Genesis calls "world-first automotive technologies," including the ability to unlock your car with facial recognition (Face Connect), and a Genesis Digital Key 2 with Ultrawideband (UWB) applicability.
Buyers in the US will also get three years of 30-minute charging sessions with Electrify America. No agreements have been announced for Canadian GV60 owners.