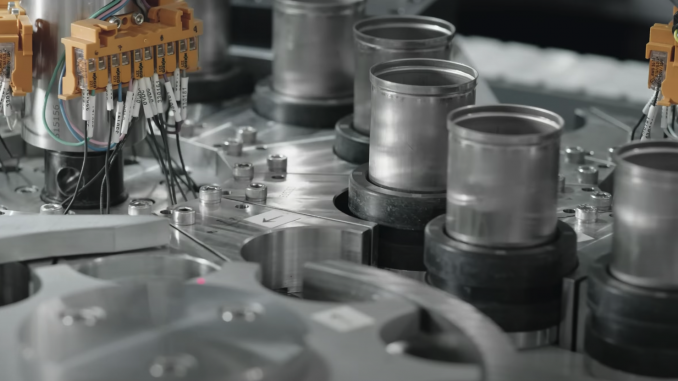 Tesla has been working hard at perfecting the production process of their new 4680 battery cells at their facility on Kato Road.
The process is a balance between increasing throughput (the number of cells produced) without jeopardizing the yield (the number of good quality cells produced).
Thanks to a leaked document we have our first glimpse inside the walls of the Kato Rd facility to see how their production processes are progressing.
The document was shared on the TMC forums by member Oliver's MX, who says it came from a relative who works at the facility, and shows the 4860 production yields for Kato Road on January 22, 2022.
In the document green indicates a "good" battery, and red represents a "bad" battery, or one that has some kind of defect that makes it not suitable for consumer use.
On this day there were 14 different machines in operation, as represented by the bars in the bottom left quadrant. As we can see, 13 of the 14 machines had very good production yields with the majority of each bar being "green" and above 90%.
The one exception is machine 212, which produced almost the exact opposite – 82% bad batteries. According to Oliver's relative, this was because Giga Texas employees were being trained on this machine before being sent to Giga Texas.
On the right side of the document, we see the list of defects which caused batteries to be "bad."
The leading cause at 1.4% was "Flap folding in – Cathode", followed closely by "Single Wind Cut Position Recovery – Cathode" at 1.2%.
Even with these issues and the one machine's low production of "good" cells, the overall yield for the day was an impressive 92%, or 6,249 "good" cells.
Tesla has not revealed details of how many cells are required for each structural pack, but some estimate 600 or more are needed. If accurate, this one day of production would be enough to build about 10 Model Ys.
While that number does seem low, Oliver was also told by his relative that Tesla has approximately 1,000,000 good cells stockpiled to support the production ramp of Giga Texas. This would be enough for about 1,666 Model Ys.
Of course, Tesla is continuing to hone their production processes, and will be aiming to increase both their throughput and yields.
Tesla will also soon be producing 4680 cells at Giga Texas, and their battery partners Panasonic, LG and Samsung are also working to bring their 4680 lines to production.