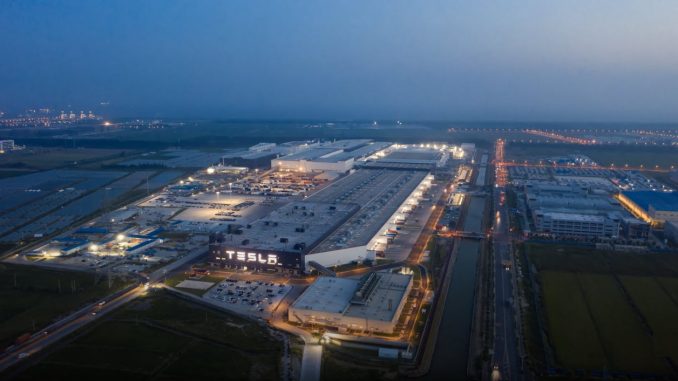 According to the official Wechat account of Liaoning Province, Tesla is looking to build a second Gigafactory in China, and they are doing what they can to attract the automaker to build there.
On February 11, 2022, the "Liaoning Release" account published an article titled "Five Grasps of Dadong District and Shenyang City, Striving to be the Pioneer in Revitalization Development."
According to a translation of the report, Tesla is specifically mentioned when discussing the goals to revitalize the province.
"laying the foundation for the implementation of major new energy vehicle projects such as Tesla," the report says.
Even though Tesla is specifically mentioned, it does not mean the deal is finalized and Tesla has agreed to build a Gigafactory in Liaoning Province.
Although the literal translation of the sentence is "such as Tesla," the Chinese use of the phrase is more aspirational than a firm commitment.
But what it does do is confirm Tesla is actively looking to expand in China. Two days later on February 13, the government deleted the report from the Wechat account.
Shenyang gov microblog admin removed the post on Tesla major project.
(GASGOO) https://t.co/vOYPE3oAFp

— Moneyball (@DKurac) February 14, 2022
Liaoning Province is likely among a long list of regions vying for Tesla's attention.
Before the automaker chose the site for their first location, local governments were competing against each other to bring the most competitive incentive package to get Tesla to sign on the dotted line, with Shanghai eventually coming out on top.
There were several rumours last year that Tesla was looking to build a second Gigafactory in China, with the eastern province of Shangdong, in the port city of Qingdao reportedly being the leading contender.
Tesla China VP Grace Tao later denied that specific location, but not that Tesla was looking to build another Gigafactory in the country.
UPDATE 11:02am PST: Tao has again confirmed Tesla has not decided upon a location. In a statement on Monday, she said "all information about the location of the second factory is untrue." Much like last year, her statement does not deny that they are looking for a second location.
Tesla China VP denies rumours of second Gigafactory location, but not of a second Gigafactory
Source: CarNewsChina & CarNewsChina