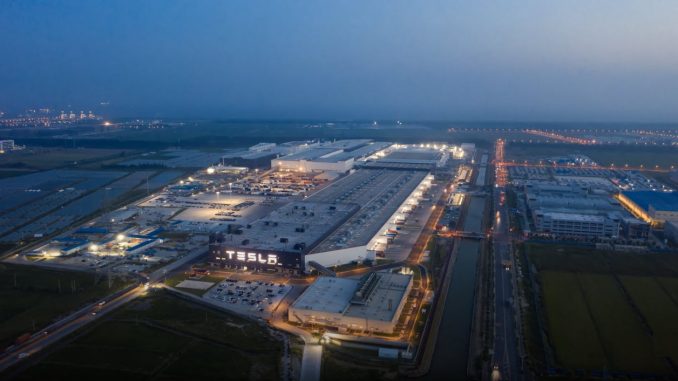 According to Tesla CEO Elon Musk, the rate of production at Giga Shanghai has now overtaken that of their original factory in Fremont, California.
Musk snuck the announcement in during the company's 2021 Annual Meeting of Stockholders yesterday.
The achievement is a notable one since Giga Shanghai has only been open since early 2020. On January 7 Musk visited China for a special delivery ceremony to hand over the first made-in-China Model 3 cars to lucky customers.
Since then the factory has steadily increased its rate of production. By June 2020 they had met their mid-year production target of 4,000 vehicles per week, indicating an annualized production rate at the time of 208,000 cars per year.
Giga Shanghai on pace to produce 300k cars by end of Q3, 450k by end of year despite chip shortage
Within the first year the factory expanded to add the Model Y production line. Tesla China apparently learnt a lot of lessons from the implementation of the Model 3 line, ramping up production to a rate of 255,000 cars per year just two months after the first Model Ys were delivered to customers.
Also Read: Elon Musk makes it official – Tesla is moving its headquarters to Austin, Texas
The high rate of production out of Giga Shanghai has helped it become the company's primary export hub. In August 2021 more than 31,000 vehicles were sent to other markets, raising the total number of cars exported to over 100,000 for the year.