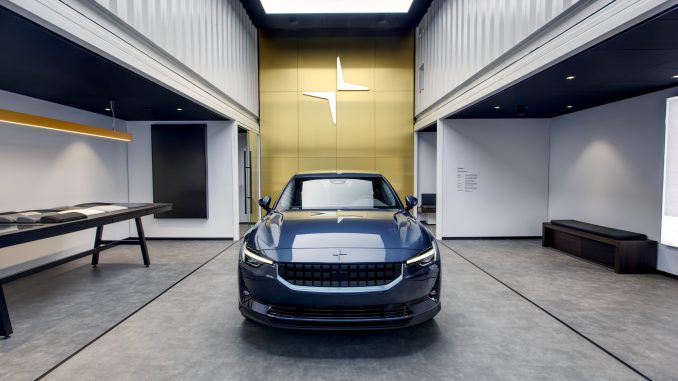 The 2022 Polestar 2 Single Motor variant has received its official EPA range rating, and it comes in at 270 miles (434km).
The impressive range is the best figure achieved by the automaker for any of their electric vehicles (EVs), and comes within inches of beating Tesla's entry-level Rear-Wheel Drive (RWD) Model 3 at 272 miles (438km)
"We are pleased to announce the longest range of any Polestar yet. Alongside continual range improvements, we continue to offer new conveniences for our customers free of charge via OTA software downloads," said Gregor Hembrough, Head of Polestar in North America.
The Polestar 2 Single Motor is a new variant of the electric sedan for the 2022 model year, joined by a Dual Motor version. It has already received its EPA range rating earlier this year, able to travel 249 miles (400km) on a full charge.
While the Single Motor comes close to the RWD Model 3 in range, it is quite a bit more expensive. The entry-level Polestar 2 starts at $49,900 USD, compared to $44,990 USD for the RWD Model 3.
Along with the range rating, Polestar also announced a new over-the-air (OTA) software update that is rolling out to current owners.
"The latest update is rolling out now, and includes a suite of new and improved features, including the ability to schedule charging sessions, allowing customers to take advantage of off-peak electricity pricing. The update also adds refinements to the Advanced Driving Assistance Systems (ADAS) in the Polestar 2."
Another update specifically for the Polestar 2 Long range Dual motor is expected to be released in North America "in the coming months". It was released in Europe this month, and increases the horsepower (+67hp) and torque (+15lb.ft) of the electric sedan.
Editor's note: A previous version of this article stated the Polestar 2 Single Motor Range was higher than the RWD Model 3. This is when the Model 3 is equipped with the 19″ Sport Wheels. When equipped with the standard 18″ aero wheels, the Model 3s range is higher than the Polestar 2 Single Motor at 272 miles (438km). This has been corrected. We apologize for any confusion.