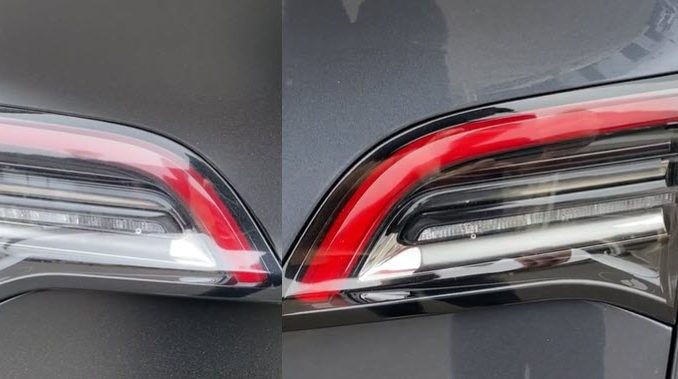 We told you last week Tesla had reportedly changed the design of the taillights of the Model Y, just 6 months after it was first released.
At the time it was just a rumour with no pictures or video to back-up the claim, but now we have our first look at the new design thanks to a video posted to Reddit.
The first change noted in the original rumour that only the outer "C" now illuminates when braking isn't shown in the video below is, so we're not sure if this rumoured change is true, but given the others did, it likely is true as well.
UPDATE: It looks like this change has also been implemented, as shown in this newer video.
Model Y updated taillights Part 2- Illuminated. from r/teslamotors
One change that is visible is the solid red in the taillight housing is now a lighter and brighter shade of red.
The other, more important change is the turn signal is now amber, as opposed to the original red colour.
UPDATE: These changes are on all Model Y's manufactured after August 13, 2020.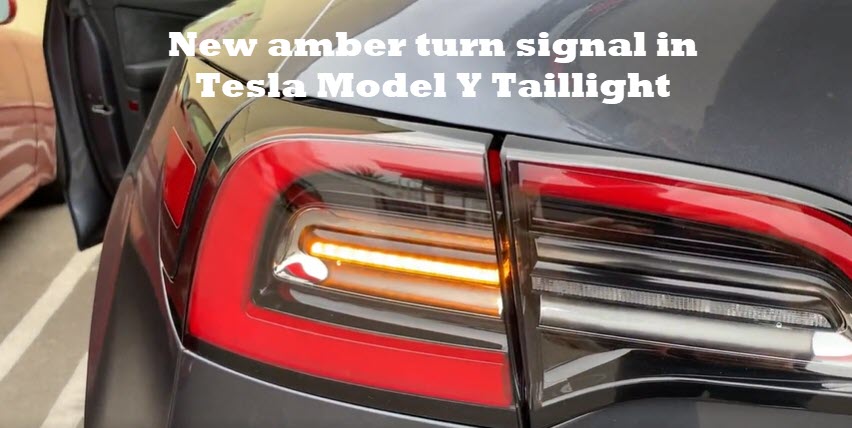 While it may seem like a small change, it actually is an important change that can improve safety. The standard in most of the world outside of North America is for turn signals to be amber. As drivers, we all know traffic moves and changes quickly, requiring decisions to be made in an instant without the time for second-guessing. An amber turn signal is obviously very different than a red brake light, so seeing different colours for each function means little to no confusion as to what is about to happen.
Studies have also shown there is up to a 28% decrease in the likelihood of a collision with amber turn signals.
The automaker also recently changed the door exit buttons on the electric SUV, hopefully reducing confusion for passengers trying to figure out how to get out of the car.
Other recent design changes from Tesla were just discovered this weekend, with the Model 3 frunk tub receiving an updated design. While we don't know for sure yet why this change was made, all signs are pointing to the heat pump from the Model Y coming to the Model 3 soon.
Drive Tesla was also first to report over the weekend that new headlights and a power trunk could also be coming soon to the Model 3.
Check out the full video below showing the new taillights, and let us know what you think about the changes in the comments below.