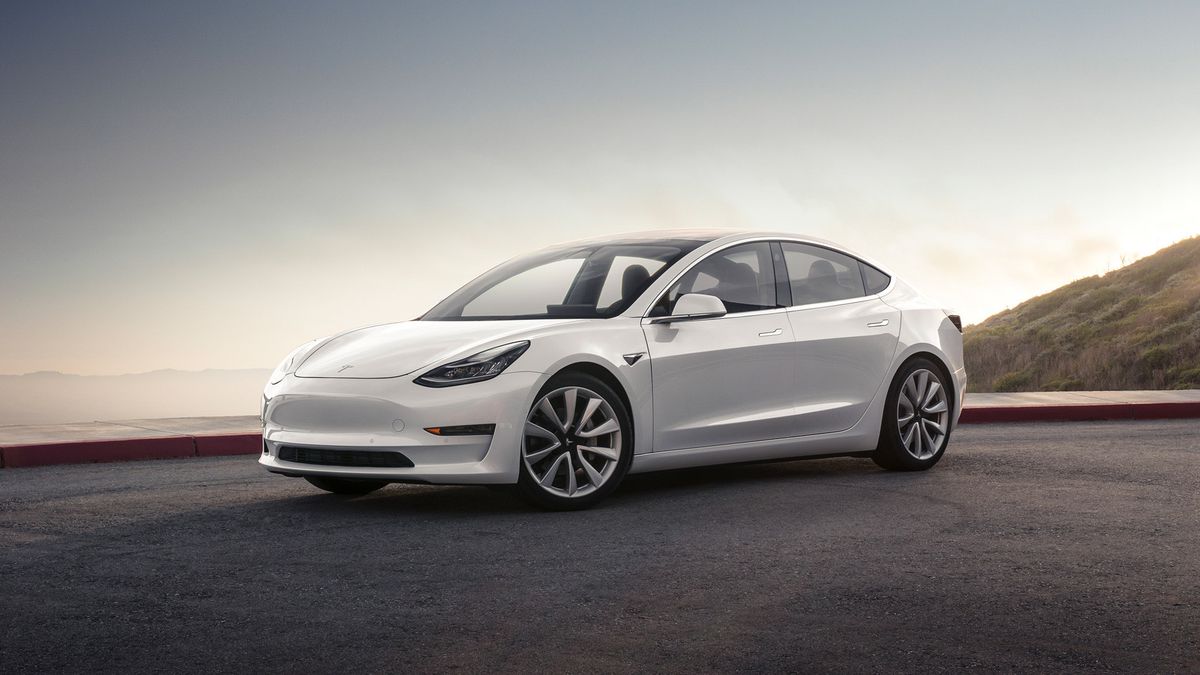 If the earlier news that Tesla has redesigned the frunk of the Model 3 wasn't enough, the automaker has also apparently made two other big changes on the electric sedan.
Save with big discounts at your favourite Tesla accessories stores, like 10% off at Tesmanian, TesBros and Nikola Pro, plus many more. Coupon codes at DriveTeslaCanada.ca/deals.
A Drive Tesla reader sent us these photos after seeing our story on the redesigned frunk, suggesting the latest builds of the Model 3 now come with new headlights, and a power trunk.
New Headlights
This is a bit of strange one to be sure. The current Model 3 headlights are some of the best on any vehicle in terms of visibility (and looks), having even won awards for them.
While we don't have exact specifications on what the changes are, we can clearly see there has been a new bulb added to the side of the headlight. It is possible these headlights are for a market other than North America, which could have different requirements. As far as we are aware, there are currently no aftermarket Model 3 headlights available.
We are hoping to get pictures of the new headlights at night to see what kind of difference the changes make. Until then, here is a side-by-side image of the new headlight (left) versus the old headlight (right). Click the picture to enlarge it for a better look.
Get 10% off at Tesloid.ca or Tesloid.com with coupon code DTC10 at checkout. Quality Tesla accessories with FREE shipping across Canada and the US.

Power Trunk
This change, if true, is a big one that will please future Model 3 owners, and probably infuriate current owners.
When Tesla released the Model Y earlier this year, it came with a power trunk, something which we didn't find out about until days before the first deliveries.
Now according to our tipster, they've added it to the Model 3 as well, but this news should be taken with a word of caution.
After publishing the story on the Model 3 frunk, several readers contacted Drive Tesla to confirm they also have the new frunk. When asked if they have the new headlights or the power trunk, none of them did. The most recent build date of those questioned was August 8, 2020.
All we have to go on is this picture and the word of the person who sent it to us. These are definitely different struts than the stock ones on current Model 3's. They are also different than the aftermarket struts from the Hansshow Power Trunk kit. They do appear to be similar to the struts in the TeslaOffer power trunk kit, but there are some differences.
There was also the recent story of Elon Musk offering to install a power trunk for a Model 3 owner in China. Could this be the new power trunk Musk was referring to?
It is also possible this could be a test vehicle, and these changes haven't made it into production just yet.
We have asked for more pictures, including of the button to close the trunk, as well as a video of it in action. We will update this article if we receive anything.
UPDATE: We have spoken with several Model 3 owners that have the newly designed frunk and they do not have the new headlights, or the power trunk. This suggests these changes have not yet made it into production.
UPDATE #2: We have added a photo of the Hansshow Model 3 power strut. In this photo, you can see the different weather stripping along the rear windshield (h/t @teslatunity), as well as a new hole with cabling in the side of the trunk, presumably for power.
If you have either the new headlights or the new power trunk, you can reach us at tips@driveteslacanada.ca.