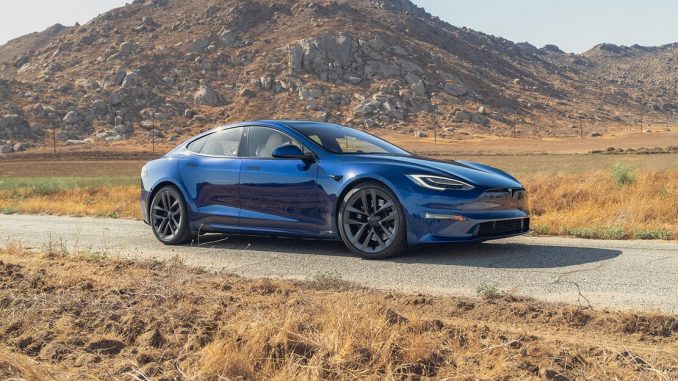 When Tesla first created the Model S, Elon Musk said their goal "was to create not the best electric car, but the best car of any kind." They were able to do just that, with the early Model S vehicles still outperforming cars being released today.
According to the first independent review of the Model S Plaid by MotorTrend, Tesla has built on that legacy and created "the best Tesla yet."
The automotive publication was able to get their hands on a Model S Plaid a few days before the delivery event on June 10. After some back and forth negotiations about where and how their tests would be performed, they headed to Famoso Raceway in Bakersfield, California, the same location where they set the quarter-mile record for the world's fastest production car.
Model S Plaid 0-60mph Time
To be as fair as possible, Tesla agreed to let MotorTrend test the car going in both directions on the track, so as to limit any advantages the car might get by launching on the super sticky surface at the start of the track.
With Drag Strip Mode activated, they were able to achieve the day's best 0-60mph time of just 1.98s, beating Tesla's advertised time of 1.99s. That was in the normal direction of the track, so they did it again going the other way, and even without the sticky launch surface, they were able to get a time of 2.07s, a difference of just 0.09 seconds.
Making the times even more impressive was the electric sedan's consistency, which they said was "so robotic in its consistency" that it never varied by "more than a fraction of a second."
Model S Plaid Quarter Mile Time
MotorTrend also tested the car over the quarter mile, and they were able to get down the track in 9.25 seconds with a trap speed of 152.6mph. That time is slightly slower than the time Tesla was able to achieve at the same track of 9.23 seconds at 152.16mph.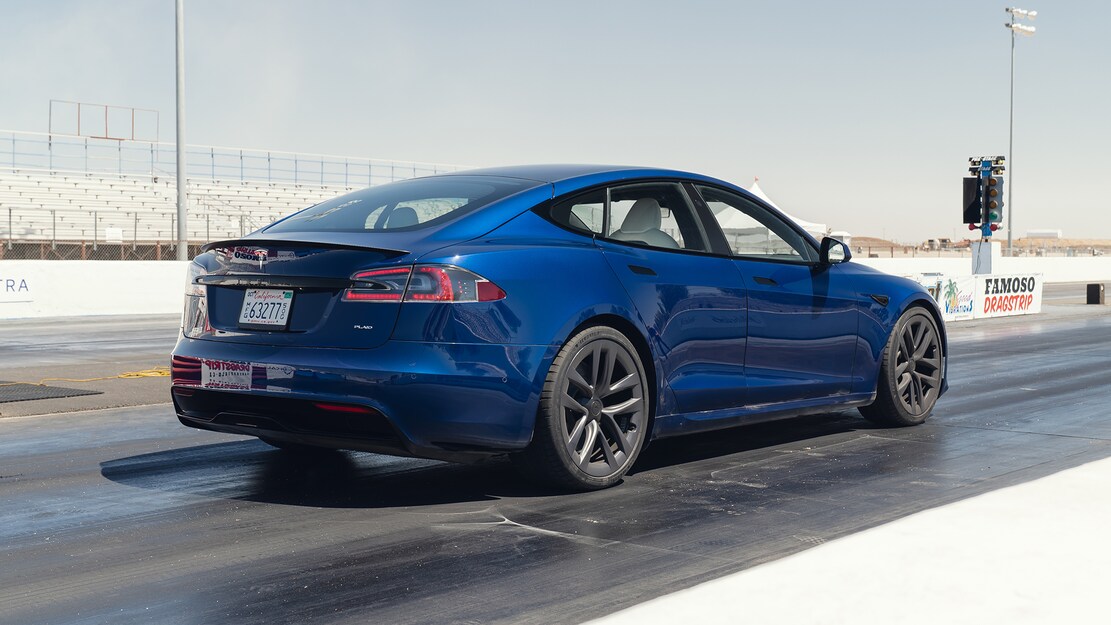 Model S Plaid In The Real World
Not many people are going to buy the Model S Plaid solely for use on the track (unless you're Unplugged Performance), so MotorTrend also tested it in real world driving scenarios. And it impressed just as much on real roads as it did on the track.
On the highway and around town, the 2022 Tesla Model S Plaid is comfortable, quiet, and a delightful place to pass the miles. Regardless of how much you care about acceleration numbers and how they're achieved, perhaps the most important takeaway is that the Model S Plaid is absolutely among the best cars on the market today.
You can check out the full review here, it's worth the read.
We head to Auto Club Famoso Raceway to test out how long it takes the 2022 @Tesla Model S Plaid to go from 0 to 60 mph. Tesla's new Model S Plaid promises incredible acceleration but does it deliver? Get the full story right here ➡️ https://t.co/VmHanxyPcm pic.twitter.com/3hqleduixY

— motortrend (@MotorTrend) June 17, 2021