Tesla finally started deliveries of the Model S Plaid tonight during a special event at the Fremont factory test track. Along with the deliveries, we also learned more about the world's fastest car.
Range & Performance Stats
Elon Musk confirmed the range of the refresh Model S. On a full charge the Long Range (LR) dual motor variant will have 412 miles (663km) of range according to Musk's comments tonight. Interestingly, Tesla's website says 405 miles (651km). The Plaid tri-motor variant will have 390 miles (627km).
Performance wise Musk also confirmed the Plaid's quarter mile time of 9.23 seconds, a figure Drive Tesla reported on exclusively last month.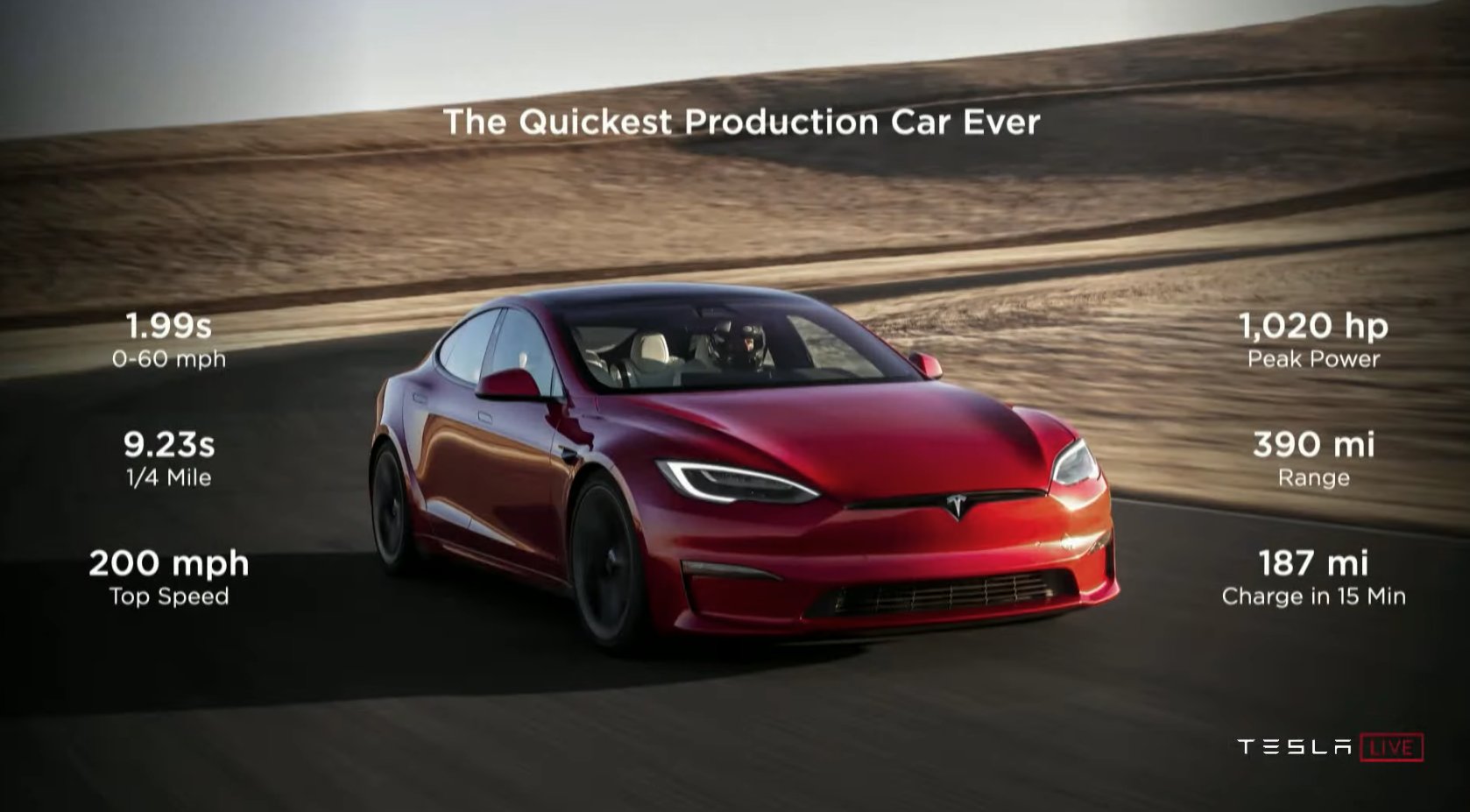 Model S Plaid Motor
Musk also detailed the newly designed electric motors, which he called an "amazing work of engineering." Each motor is light enough to be able to pick up with your bare hands, but has enough power to propel a Model S to 60mph in under 2 seconds.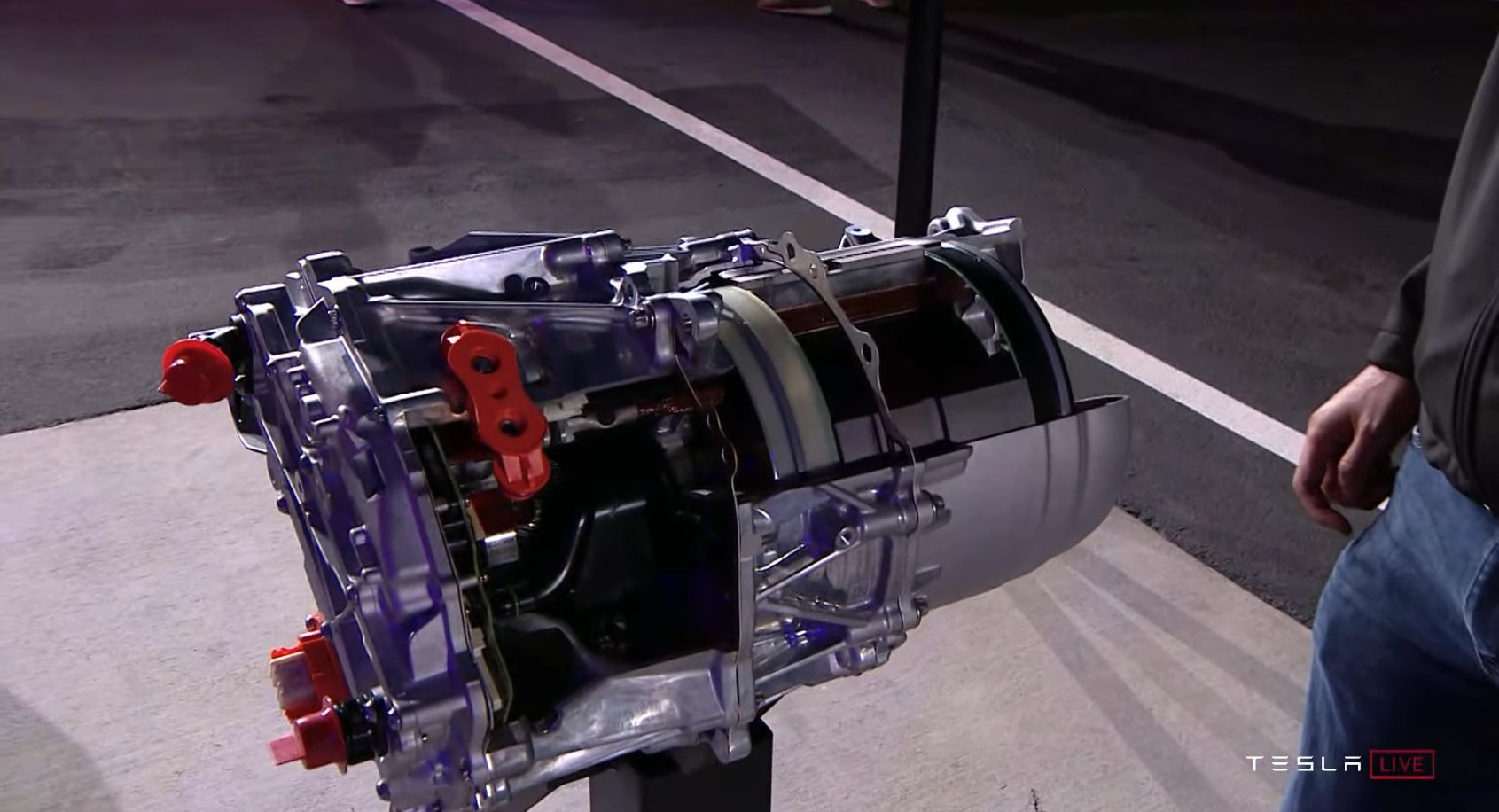 Musk also shared one of the most impressive stats on the new motors. Calling it 'The Perfect Power Curve", the Model S Plaid can maintain 1,000 horsepower all the way up to 200mph (321km/h). That is a significant improvement over the 2019 Model S Performance which begins to lose power at around 100mph (161km/h).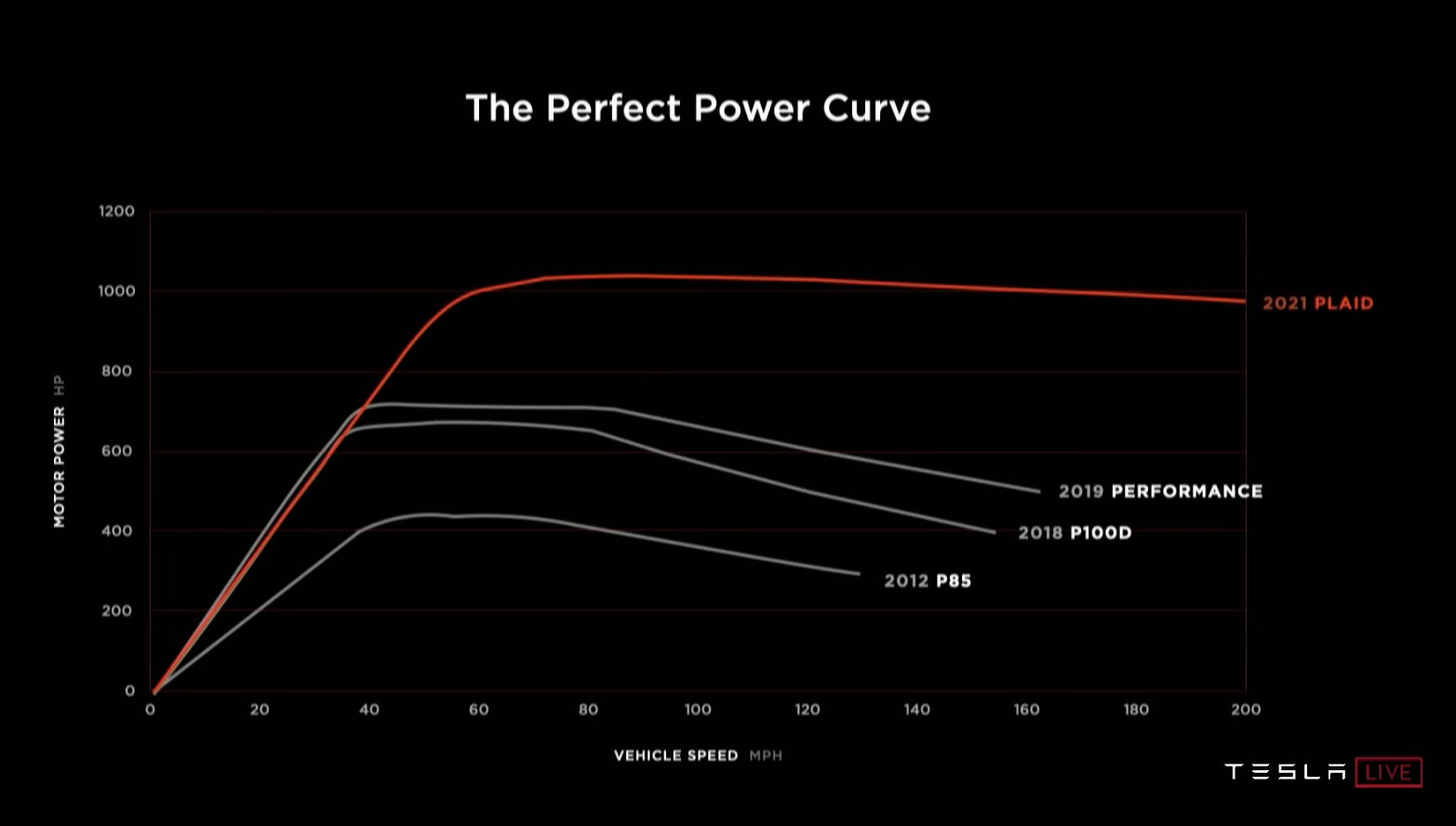 Auto Shift
As suspected the Model S has ditched gear stalks and instead gone with Auto Shift. The new gear selection system intelligently selects whether you want to go forwards or backwards using its sensors and cameras. Those behaviours will be geocoded so that in the future it can remember from past experiences.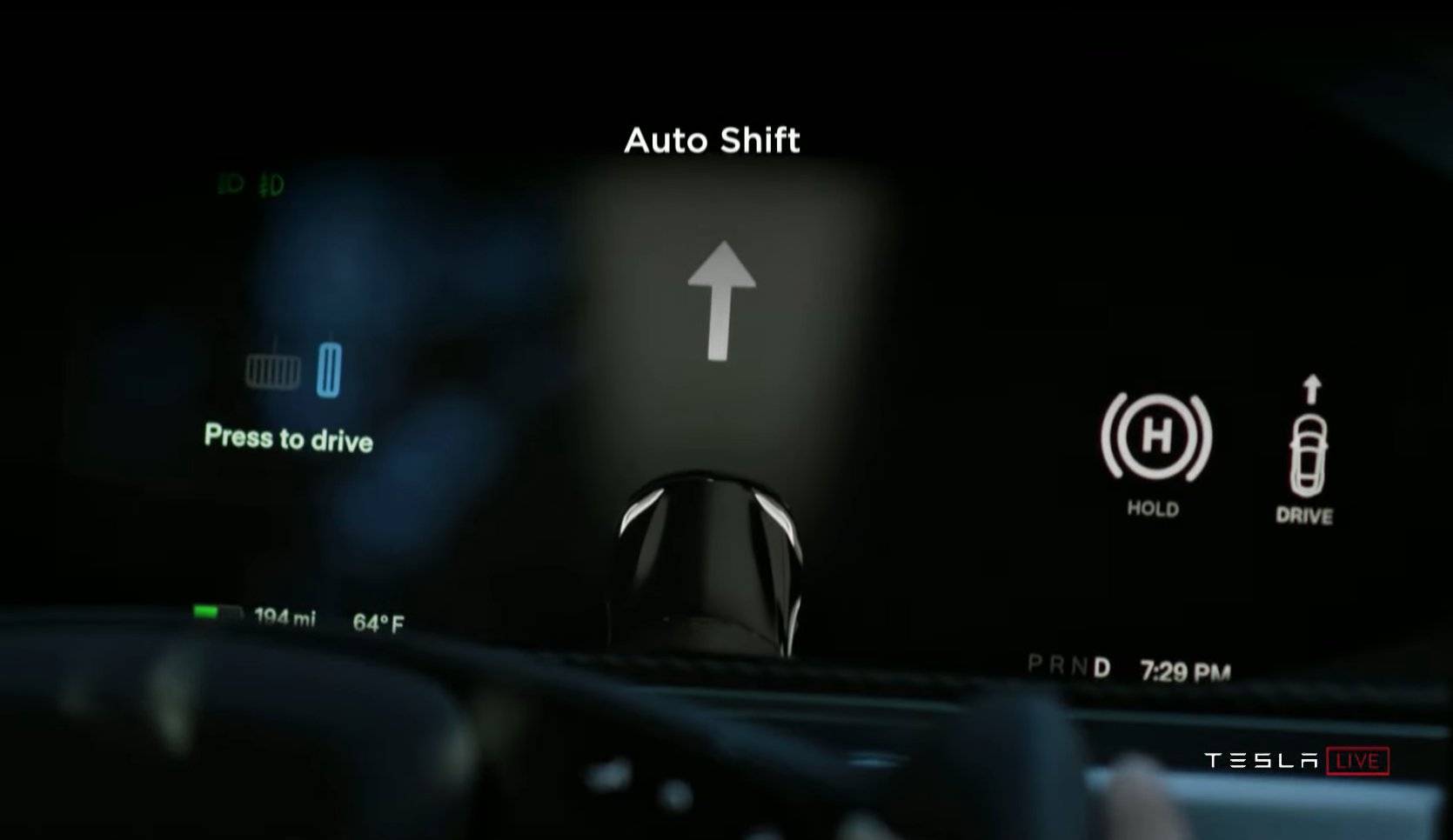 New Software
We also got our first official look at the new software that will come with the refresh Model S. Musk didn't refer to it as V11, but said it will feature an all-new user interface (UI) with improved gestures and more customization of icons and other elements on the screen.
Based on his comments during the event, it will not include the highly-requested Waypoints, but he once again committed to add it in a future update.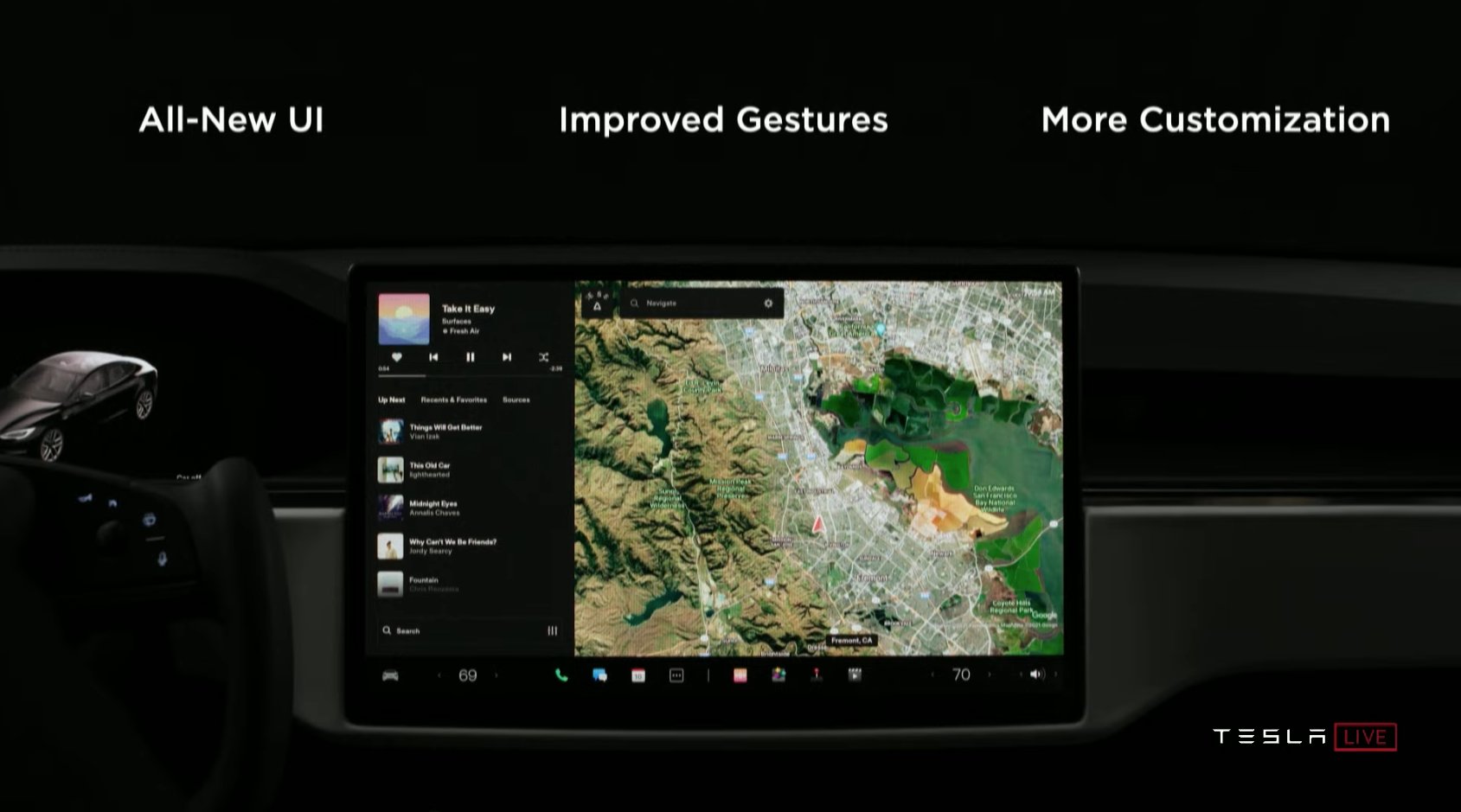 There is much more to unpack from the event, stay tuned for more.
You can watch the full livestream event below.