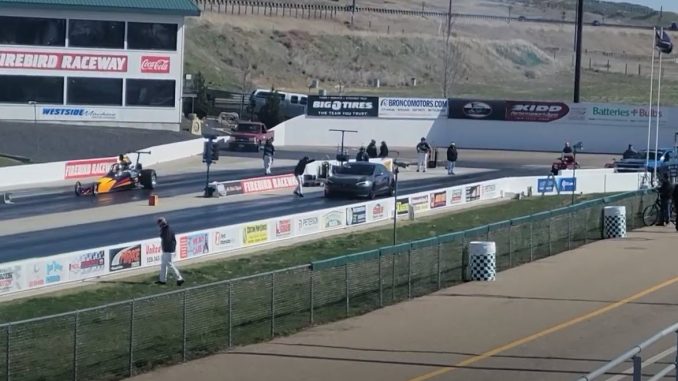 The Tesla Model S Plaid is the king of the drag strip, unmatched by any other production car ever made.
With a sub 9-second quarter-mile time, the electric sedan can even make hypercars that cost 10X or 20X as much look slow.
YouTuber PlaidAF was recently lucky (or unlucky?) enough to go head-to-head against a rail dragster in his 2021 Model S Plaid, and for the first time we see what it looks like when the Plaid is the car that looks slow.
In the one and only race against the dragster, the Plaid puts down a respectable time of 9.40 seconds at 148.71mph. Even with that, the rail dragster gets to the finish line nearly 2 full seconds ahead and more than 30mph faster than the Plaid.
PlaidAF is able to improve his time in the second run, setting a 9.33s time at 151.19mph, but this time he either racing alone or against a slower competitor.
You can check out the races in the video below.