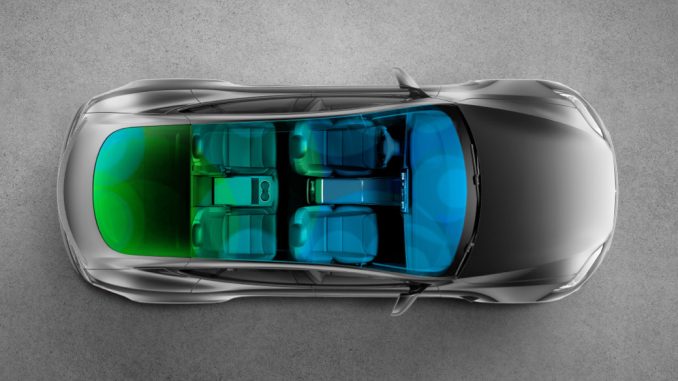 When Tesla announced the refresh Model S in January, it said the flagship sedan would be equipped withe new microphones that would enable active noise cancelling. Combined with other features in the design, the cabin would be the quietest of any car in Tesla's lineup.
After the first 25 Model S Plaid cars were delivered last week, we learned the active noise cancelling hasn't actually been turned on yet. A new video shows just how quiet it is inside the cabin even without the feature.
Tesla enthusiast Tesla Raj shared a video on Twitter from inside OCDetailing's shop in California. Despite equipment in the shop being very noisy, you don't actually realize there is any noise outside the car until the driver's door is opened.
Raj then edits the video to repeat this section of the video to emphasize the point, and it really is remarkable how there is virtually no noise with the door closed.
Shortly after the video was posted, CEO Elon Musk replied saying it is going to get even quieter thanks to a free over-the-air (OTA) update to the car's HVAC firmware. Musk did not provide further details on how the update will achieve this.
New HVAC firmware coming soon that will make it quieter

— Elon Musk (@elonmusk) June 16, 2021