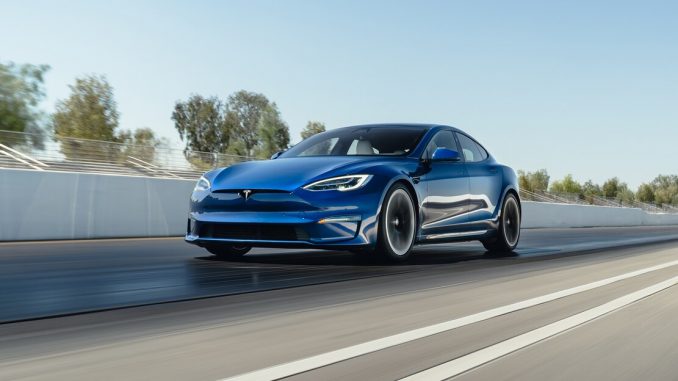 According to Car and Driver, the 2021 Tesla Model S Plaid is the fastest charging EV they have ever tested.
The battery in the world's fastest production car received 250 kW for five minutes allowing it to beat its cousin, the Tesla Model S Long Range Plus, by almost 20%.
The @Tesla Model S Plaid is the quickest-charging EV we've ever tested! https://t.co/ZyMmfimGWq pic.twitter.com/cPwhRafKdx

— Car and Driver (@CARandDRIVER) December 8, 2021
The test, which involved a Model S Plaid and a V3 Supercharger, saw the vehicle charge from 10% to 90%. The entire charging session took 38 minutes which is about 19% quicker than the 2021 Model S Long Range Plus.
The previous high of the Model S Long Range Plus was a dominating number. It was much better than some of the most popular EVs on the market. For instance, the Model S  beat the Audi e-Tron, Porsche Taycan and the Ford Mustang Mach-E.
However, we should note that the Model S Plaid CURRENTLY holds the title. Car and Driver are set to test the Lucid Air, which dubs itself the fastest charging electric car ever.
The company claims that the Air sedan can recharge its batteries from 10 to 80 per cent in 20 minutes when connected to a 300 kW charger.
We shall see if the Lucid Air can dethrone Tesla in the coming weeks as the quickest charging EV on the market!
Lucid Air fast charging test: peak over 300kW, 50kWh added in 11 minutes