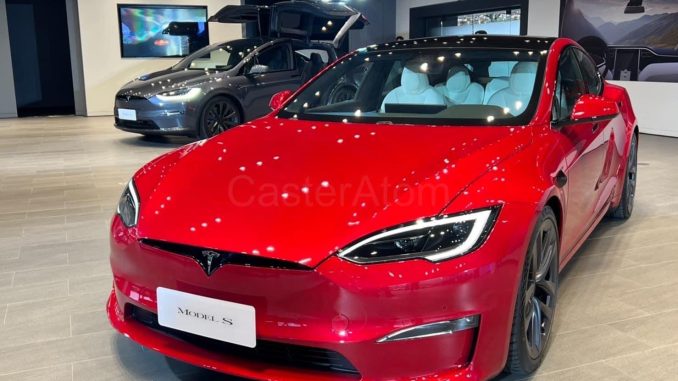 Tesla halted its Fremont Model S production line for quite a big hardware upgrade. New owners can get excited with the addition of Matrix LED technology headlights and upgraded taillights.
Matrix LED headlights have been used overseas for quite some time now in some premium models of Mercedes, BMW, or even electric Volkswagen ID.3 and ID.4. In the US the embracement of technology had been limited by an old law from 1967, which banned both low and high-beam lights to work simultaneously.
However, the rule has just been changed and Matrix LED are now approved for use in the US.
Now we find that Tesla temporarily stopped the entire Model S production line for the big head and taillight upgrade today. The information came from a source on Facebook, which said the General Manager of Tesla Cherri Hill in New Jersey had been notified of the change and was told to notify customers.
According to the source, Model S sedans with the new features will start deliveries just within days or weeks.
The information was also verified by Tesla enthusiast Sawyer Merritt.
As a result of the shutdown and upgrade, Model S orders with February estimated deliveries have been pushed to end of March. Tesla still has an inventory of Plaid Model S's with the current lights. If you order a new Plaid version now, it is very likely you will be matched to an existing car.
Tesla hasn't officially announced the change, or shared official images of what the new lights look like. However we have seen an example of the new taillights that were recently spotted on a test car in San Francisco.
We also caught a glimpse of the new headlights at a media event in Taiwan, before the Model S was put under a car cover.
Tesla has been also producing Model 3's and Y's with Matrix LED head lights for some time. Although the lights did not currently have behave like Matrix LED, this should be resolved with an upcoming OTA update and the technology will be activated.
Tesla Model S gets new projector headlights to match Model 3/Y [Update]