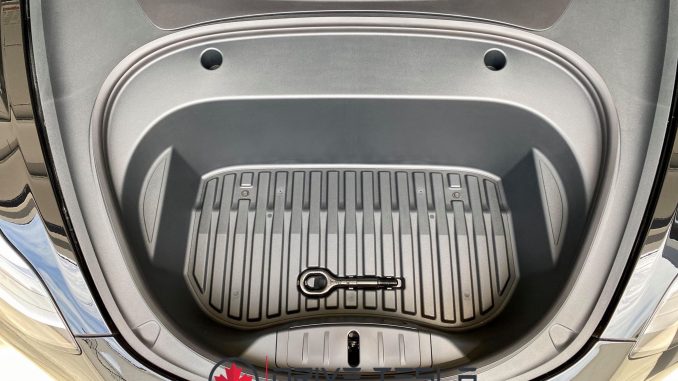 A recent change to the Tesla Part Catalog is strengthening the rumours that the Model 3 will soon be getting a heat pump.
Earlier this summer Tesla made an unannounced change to the design of the frunk tub. Drive Tesla was first to report on the changes, which made the frunk design closely resemble that of the Model Y, now known as the 'Beaded Basin' design.
The initial speculation with the smaller frunk was Tesla's way of making room to introduce the heat pump in the Model 3.
That theory was further backed up by evidence of Tesla placing a huge order for heat pumps from a Chinese supplier. The two orders for 650,000 units is far above the current annual production capacity of Giga Shanghai.
Then there were even more rumours after someone leaked a list of significant changes coming to the Model 3, including the new headlights and power trunk we exclusively reported on in August. Also on the list was the Octovalve and heat pump.
If there was any doubt left, Tesla's official Parts Catalog is now showing different Model 3 "Cabin HVAC" system instructions for after October 5, 2020.
More evidence of the heat pump coming to the Model 3! https://t.co/13Fr4IPNn0

— Drive Tesla 🇨🇦 (@DriveTeslaca) October 2, 2020
Also interesting to note in the image is the category to the left of "Passenger Ducting and Vents". In a recent software update for the Model Y Tesla, owners can now have the passenger vents turn off if no one is detected in the passenger seat. CEO Elon Musk even commented on the new "Passenger Face Vent" feature, saying it helps improve efficiency of the vehicle.

Since the feature was limited to the Model Y, the only Tesla vehicle with a heat pump, all evidence is pointing to the Model 3 receiving the heat pump next week.